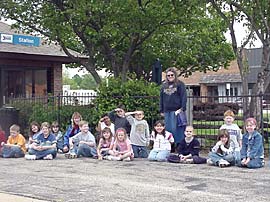 A sign that school will be out soon -- Children taking end-of-the-year field trips wait for Amtrak. These students from Argenta-Oreana are headed to the park in Springfield.

[Photos by Jan Youngquist]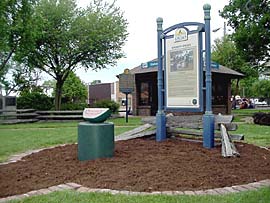 The Lincoln storyboard located at the Depot received a refreshing upgrade Friday morning. The surrounding ground that includes the unique watermelon sculpture has been outlined with new bricks and mulch, adding definition to the area. The work was performed by Merlin Landscaping of Lincoln and was paid for by Lincoln/Logan Tourism.