Is this a new kind of serial killer?
By Jim Youngquist
[OCT. 21, 2002] The D.C. sniper remains at large in and around Washington, D.C., apparently striking his 13th known victim Saturday just outside a Ponderosa restaurant in Manassas, Va. Police and law enforcement to date have not been able to mount much of an investigation. Investigations rely on clues and information, which seem to be in short supply — bullet casings, descriptions of white utility-type vehicles, a fragment of a tarot card with a cryptic message, and on Saturday, a message with a phone number found near the Ponderosa restaurant. Investigations normally progress to the point where they can name a suspect, determine if he or she has motive, and then make an arrest. In this case they can't even begin to make a guess.
This killer has the entire metro D.C. area and the suburbs spooked. Outdoor activities have been curtailed. Retail sales are down, and gas stations have now begun erecting security cameras and even, in some cases, barriers to keep the killer from targeting their clients. And from the looks of it, this killer has the police spooked. He seems to be a different kind of serial killer.
What makes him different? His MO (mode of operating) seems to be that he picks ordinary, random human targets that are standing still and shoots them with one bullet from a long distance.
• Big and dangerous guns have a long history of being used to murder people. Guns seem to have been invented as the weapon of choice in the world for bringing a quick end to unfinished lives. Guns have been around for almost 500 years now (according to Internet sources) and have always been about extinguishing life. Using a high-powered gun doesn't set this killer apart.
• The use of one bullet to extinguish a foe was a common exercise (according to the lore of Old West authors) in both gunfights and duels. There is almost a noble or sportsmanlike quality to his use of one bullet, but that doesn't set this killer apart.
• Certain kinds of rifles have been created especially for taking life from a long distance away. These have been employed by big-game hunters for 100 years now and also by the military to extinguish targets beyond normal sight. Police are now saying that this killing doesn't really require expert skills. Good equipment and a little experience could give the shooter the skill necessary. The use of this type of rifle, probably with a scope and maybe even a silencer, doesn't seem to set this killer apart.
• Like all other killers who gain the "serial" title, he (or she) has committed this killing act over and over again, with more than one victim fitting the same pattern. Hence, the title "serial" (like a serial show on TV or a series of books by the same author about the same subject). There are hundreds of names in the annals of history who have been called "serial killers," and so it is not the serial nature of his criminal activity which sets him (or her) apart.
Serial killers kill for two reasons: to complete a collection or to gain attention.
The collection aspect of their behavior can be absurd and deranged or can make a great deal of sense. In fiction, Hannibal Lecter was a collector. He collected in order to dine on various parts of his victims. In real life, John Wayne Gacy collected the bodies of his young male lovers under his house, Jeffry Dahmer the skulls of his victims in a closet, and Eddie Gein in the 1950s made a suit out of human skin, a chair out of human bones and a bowl out of human hair. Their psychosis is very deep: They collect in order to re-enact some fantasy over and over again. They tend to be loners and act totally without the need to divulge their activities to any other human beings. Their activities are disguised and are bound in secrecy, and they stop only when they are accidentally discovered.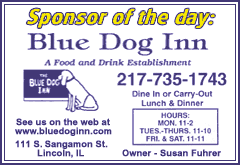 The other kind of serial killer seems to be a polar opposite of the collector. He or she operates to right a wrong or to rid society of a certain genre of human beings: the aged and infirm, the "immoral" or malformed, or their victims may even seem to be random. Their whole activity is ultimately to gain attention and be rewarded or punished for their deeds. Fame and attention are their goals. They want the whole world to know of their heroic or evil exploits, and their entire plan is directed to fulfill that need.
There are two things that set this killer apart, and these two details probably have the D.C. area law enforcement agencies and the FBI really concerned. First of all, serial killers are acting out of an addiction to kill. They kill for the attention or they kill to enhance their collection, but they never stop or pause until either they are dead or are arrested. The killings usually escalate in numbers, with the period between killings growing shorter and shorter until the killer is stopped.
But not this killer. Notice the reports of a pause in the killings: 11 victims over a 12-day period, and then nothing. Then there was a 12th killing, then a pause of about three days and then an apparent 13th. The law enforcement community must be afraid that this killer, who has remained totally anonymous to date, might merely suspend his activities for a period, causing the trail to grow cold, or might even disappear without a trace. This is no ordinary serial killer.
But the second difference is even more startling to the police: He doesn't seem to want attention (69,000 phone calls to law enforcement so far in this case, and they don't have any good leads), and he doesn't seem to be collecting anything (unless the headlines and sound bites are his collectible?). All his actions are rational, planned, deliberate, squeaky clean and leaving no trace.
His purpose in killing doesn't fit the other MOs of thrill seeker, mission-oriented or control freak. Instead, it looks like this killer might be killing merely for the sport of it. One bullet, complete anonymity and random victims all fit the MO of a killer who is killing merely for the sport of it. He may be the hunter, and you and I are the prey. When he is done with this outing, he may just go home, clean his gun, gloat over his hunting trip and disappear forever. And D.C.'s fear will not be extinguished, and justice will not be served.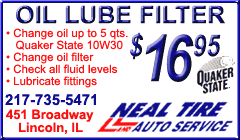 Fiction is replete with stories of the serial killer-sportsman, who kills people merely for the sport of it. Those thriller stories have caused us pause and have scared us. But to date we cannot remember having encountered that fearful reality. The absolute evil of the sporting-killer, who stops and starts because he wants to, has never (in our knowledge) existed.
And this is what is scaring us now!