The building, owned by Woody Jones and Rick Hamm, previously home to the AFSCME Local Union #425, has easy access off Keokuk Street and plenty of parking. It is just one block from the new Ace Hardware store.
Business Owner, Martin Chalon, a Lincoln native states "This is another way to keep people in Lincoln. I am hearing more and more how people travel to other towns for their pet needs, like driving to Pekin for crickets to feed their geckos. I can offer that to them now."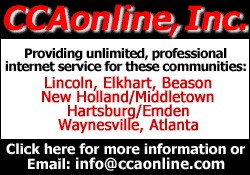 "The Aquarium Too" got the name from its father store "The Aquarium" which is located in Rantoul and is owned by Jerry Glazik, an uncle to Chalon.
In the store there is an elaborate set up for his Bearded-Dragon reptile, which goes by the name "Marla". Chalon has a flyer stating that Marla is a "resident" for the store and is not for sale. She does have a purpose though. She is there to introduce this species to people who may not have met one like her yet and if the customer chooses to, they can own one just like it.
In the reptilian line for sale, there is a Ball Python, Anoles, Geckos and coming soon: Iguanas, another bearded-dragon, and a water dragon. For your aquatic taste, there are assorted tropical fish, baby Piranhas and African Cichlids. The store offers a wide range of reptile and fish medication, reptile and fish food, aquariums and aquarium accessories.

[to top of second column in this article]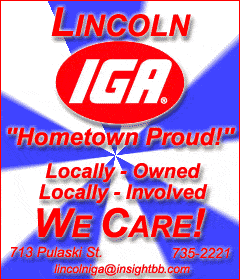 But that is not all. If it is furry, four legged friends you prefer there are a few lurking around which includes hamsters, Black Panda hamsters, degus – which are the South American version of our squirrels, and cages and accessories to fit their needs.
When asked why he chose to open a pet store, Chalon said, "This has always been a great hobby of mine. I have been raising some form of animal for as long as I can remember. And now I have a chance to do that for a living."
If you would like to know more about the store and have questions for Chalon you can e-mail him at theaquariumtoo@yahoo.com.
[Janell Woolard]