West Nile virus detected
in avian population
Send a link to a friend
[JULY 10, 2003] On July 9 a bird was identified as having died from West Nile virus in Logan County. Identifying the cause of death in crows or blue jays is one method used to identify the presence of West Nile virus in the community.
The virus can be carried by mosquitoes. Larviciding or fogging programs in your community may reduce the mosquito population, but they will not eliminate all mosquitoes.
Please take these precautions when outdoors:
Wear long-sleeved shirts and long pants when possible.
Use mosquito repellent with 25 percent to 35 percent DEET; use repellent with 10 percent DEET for children ages 2-12; do not use repellent on infants.
Avoid places and times when mosquitoes bite. This is usually just before and after sunset and just before dawn.
Be sure doors and screens are tight-fitting and in good repair.
[to top of second column in this article]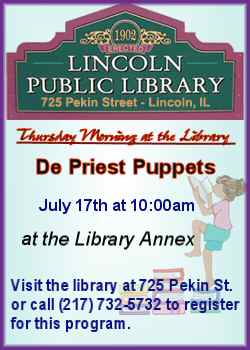 Symptoms
Most people who are infected with West Nile virus have no symptoms or may experience mild illness, such as fever and headache, before fully recovering. In some individuals, particularly the elderly, the virus can cause a serious disease that affects the brain. It can cause permanent neurological damage and be fatal. Symptoms generally occur three to 15 days following the bite of an infected mosquito and range from a slight fever, headache, rash, swollen nodes and conjunctivitis to the rapid onset of severe headache, high fever, stiff neck, disorientation, muscle weakness, coma or death. Less than 1 percent of people infected with the virus will develop severe illness.
If you have experienced symptoms, please contact your physician.
For more information, visit www.logancountyhealth.org and click on the link for what's new at the Logan County Health Department.
[Logan County Health Department news release]