Gov. Blagojevich said: "Five weeks ago, two women called in prescriptions to their local pharmacy in the South Loop to purchase contraceptives. The law gives them every right to do that. Each woman had a prescription from her doctor. Both women only sought to buy contraceptives. And yet both were denied. Why? Because the pharmacist refused to fill the prescription.

"Unfortunately, this story is not unique to Chicago or to Illinois. Cases like this have been popping up all over the country. It's happened in Wisconsin, Texas, New Hampshire, North Carolina, Ohio, California and in other states around the country.

"Now I don't believe this is a coincidence. I have a sneaking suspicion that, in all likelihood, this is part of a concerted effort to deny women access to birth control. Those involved in this effort may be getting away with this in other states, but here in Illinois we are not going to let that happen."

On Friday, Gov. Blagojevich filed an emergency rule requiring pharmacies that sell contraceptives to fill prescriptions for birth control without delay. If the contraceptive or a suitable alternative is not in stock, the pharmacy must order or obtain the contraceptive or, if the patient prefers, transfer the prescription to another local pharmacy of the patient's choice or return it to the patient.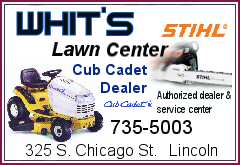 "Our regulation says that if a woman goes to a pharmacy with a prescription for birth control, the pharmacy is not allowed to discriminate who they sell it to and who they don't," the governor explained. "The pharmacy will be expected to accept that prescription and fill it in the same way, and in the same period of time they would fill any other prescription. No delays. No hassles. No lecture. Just fill the prescription," he said.
"Contraceptive drugs lawfully prescribed by a physician should be available to anyone with a valid prescription without delay or other interference," said Carolyn A. Webber, MD, president of the American Medical Women's Association. "We support the governor's efforts today to improve women's health."
Nancy Keenan, national president of NARAL Pro-Choice America, said: "There shouldn't be anything even remotely controversial about going to the drugstore to pick up your birth control prescription, but the anti-choice movement's willingness to intrude on our personal lives does not know any bounds. It is beyond nonsensical, and it's time to stand up for women's right to control our personal decisions and take personal responsibility for our reproductive health. The women of Illinois should be very proud to have a governor like Rod Blagojevich, who wants government to support our personal choices instead of limiting them."
After its investigation into the complaints filed against the South Loop pharmacy, the Illinois Department of Financial and Professional Regulation filed a formal complaint Friday against the pharmacy for failing to provide appropriate pharmaceutical care to a patient. The pharmacy was also charged with lacking an appropriate procedure to dispense contraceptive prescriptions.
"I don't think these are the only two times this has ever happened in Illinois," Blagojevich said. "My guess is it's happened a lot more than we know. If this has happened to you -- or if this does happen to you -- we want to know about it, and we'll help you."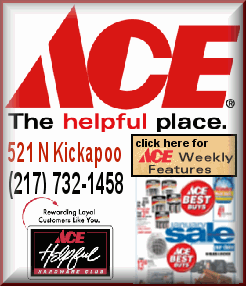 The governor introduced a new toll-free number where women can report to state regulators if a pharmacy fails to dispense a prescription contraceptive in an appropriate and timely manner. The toll-free number is 1 (800) 280-4149, and the complaint unit at Illinois Department of Financial and Professional Regulation has been specially trained to handle pharmacy complaints.
In July of 2003, the governor signed the Contraceptive Equity in Health Insurance Act, which requires private health insurance companies that cover prescription drugs to also cover all FDA-approved contraceptive drugs and devices.
"Today -- in the 21st century -- our actions are nothing more than protecting a woman's right to have the same access to health care as men do," said Gov. Blagojevich. "Nothing more. Nothing less."
"Governor Blagojevich has worked diligently to increase access to quality health care for women, men and children," said state Rep. Sara Feigenholtz, D-Chicago. "He worked with me to pass the Contraceptive Equity Act, and now I both applaud and thank him for taking yet another giant step on behalf of the women of the state of Illinois by guaranteeing that they have both coverage and access to critical health care services."
Karen Pearl, national president of Planned Parenthood, said: "Planned Parenthood is proud to stand alongside the governor today and thank him for his leadership in Illinois and in the United States to safeguard reproductive rights and to protect women's health."
Rachel Laser, senior counsel at the National Women's Law Center, said: "Governor Blagojevich has taken a forceful stand for Illinois women's right to have their basic health care needs met at the pharmacy. Unfortunately, women elsewhere in the country aren't guaranteed that same comfort. We encourage other governors to follow Governor Blagojevich's lead and take action to protect women's access to health care at the pharmacy."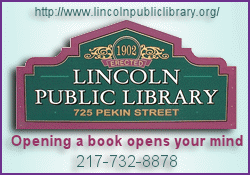 The governor's actions Friday build on his efforts over the past two years to ensure that Illinois women have access to high-quality, affordable health care. Some of his initiatives include:
Illinois Healthy Women -- to help provide up to 120,000 women leaving Medicaid with basic health care and reproductive health education. The program offers women comprehensive reproductive health care coverage, including annual physicals, Pap smears, mammograms, contraceptives and treatment for sexually transmitted diseases.
Stand Against Cancer Initiative -- to encourage early detection of breast and cervical cancer, screening and treatment.
KidCare and FamilyCare health insurance programs -- to provide comprehensive health care coverage for 20,000 additional children and 65,000 working parents in the first year and a total of 300,000 parents over three years.
Family Planning Program -- to providee a range of medical services and education to more than 175,000 low-income women and adolescents of reproductive age.
[News release from the governor's office]