"Every citizen in Illinois deserves a chance for a better future," Gov. Blagojevich said at the Transportation for Illinois Coalition rally. "Since we've launched Opportunity Returns, we're creating more genuine economic opportunity across this state and providing people with the tools they need to fulfill their dreams. We're at the precipice of putting Illinois at the forefront of scientific discovery, building upon our world-class road and rail transportation system, developing a clean and comprehensive energy policy, and becoming a national leader in entrepreneurial activity. But our work isn't done. By approving a capital bill this spring, we can support the projects that are most essential to building more vibrant communities, delivering on the vast economic potential of this state and creating thousands of good jobs across Illinois in the months and years ahead."

The Transportation for Illinois Coalition, which sponsored the rally, is co-chaired by Illinois AFL-CIO President Margaret Blackshere and Illinois State Chamber of Commerce President Doug Whitley.

In its first year and a half, Opportunity Returns has managed to stimulate real economic growth in Illinois by attracting investment, upgrading worker skills, increasing access to capital and fostering an innovative, attractive business climate. The financial commitments made through Opportunity Returns are using innovative partnerships to leverage more funding at the federal, state, local and private level, all of which are being poured directly into efforts to help businesses thrive and create more jobs.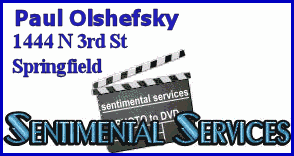 Should the General Assembly fail to pass a capital spending bill, a host of projects poised to make a major economic impact in communities across the state would be without the critical funding needed to go forward. Some of those key projects are as follows: supporting Northwestern University's Nanoscale Science and Engineering Center, constructing Technology Boulevard in Peoria and improving the Peoria Port District, fostering technology development at EIGER Lab in Rockford, widening of the Illinois 173 interchange in Machesney Park and Interstate 55 in Bloomington-Normal, constructing the U.S. 34 Extension in Monmouth and the Route 336 Western Bypass in Macomb, completing the Galena Bypass, expanding Western Illinois University-Quad Cities' campus, supporting the new Engineering Building at the University of Illinois at Urbana-Champaign and extending Fourth Street in Champaign, building an interchange on Interstate 57 in Coles County, constructing U.S. Route 67 in Jerseyville, widening Illinois Route 13 to six lanes, and constructing the Technology Education Center at Southern Illinois University.
"The governor has proposed an aggressive capital program for the upcoming year that provides for critical road construction and improvements across our state," Blackshere said. "Labor will work for the passage of this $1.72 billion program that will create much-needed jobs. The fact is, commerce in our state cannot grow and thrive without quality roads and our workers cannot provide for their families without good-paying jobs. The General Assembly needs to implement this capital program without delay."
To finance these capital projects, Gov. Blagojevich has proposed a moderate increase in cigarette and cigar taxes, which would bring in an estimated $150 million in additional annual revenue. The governor also proposes using a portion of that revenue to help pay for KidCare and FamilyCare, programs that would expand health care coverage to the people who need it most.
Gov. Blagojevich's Opportunity Returns regional economic development strategy is the most aggressive, comprehensive approach to creating jobs in Illinois' history. Since a one-size-fits-all approach to economic development just doesn't work, the governor has divided the state into 10 regions, each with a regional team that is empowered and expected to rapidly respond to opportunities and challenges.
Opportunity Returns is about tangible, specific actions to make each region more accessible, more marketable, more entrepreneurial and more attractive to businesses. It is about upgrading the skills of the local work force, increasing the access to capital, opening new markets, improving infrastructure, and creating and retaining jobs. Opportunity Returns is about successfully partnering with companies and communities, both large and small, to help all of Illinois reach its economic potential.
[News release]