"I am so proud of these young men and what they have accomplished," said Gov. Blagojevich. "They have made an outstanding show of sportsmanship, teamwork and athletic ability with their unselfish play and winning outlook. It's been an amazing ride that has brought the entire state together under a banner of bright orange. I'm sorry to see it end but hopeful that there will be many similar seasons to follow."

This year marked the 100th season of Illinois basketball, with the 2004-05 team led by five returning starters and second-year head coach Bruce Weber. Of the 13 players eligible to play this season, nine were Illinois natives: James Augustine, junior, Mokena; Calvin Brock, freshman, Chicago; Dee Brown, junior, Maywood; Luther Head, senior, Chicago; Rich McBride, sophomore, Springfield; Fred Nkemdi, senior, North Riverside; Roger Powell Jr., senior, Joliet; Shaun Pruitt, freshman, Aurora; and Brian Randle, sophomore, Peoria. Sophomore Warren Carter, senior Jack Ingram and junior Deron Williams hail from Texas; and senior Nick Smith is from Florida.

Throughout this season, the team shattered records and earned honors both as a group and individually. The team had a school-record winning streak of 29 in a row and a school-record 15 consecutive weeks ranked at No. 1. With the win against Louisville in the Final Four, the team tied the NCAA record for wins in a season with 37. Bruce Weber won a number of awards, including Big Ten and Naismith Coach of the Year. James Augustine was the Most Outstanding Player of the Big Ten Tournament. Dee Brown was named Big Ten Player of the Year as well as Big Ten Defensive Player.
The governor's proclamation was as follows:
WHEREAS, the 2004/2005 season for the University of Illinois Men's Basketball team is one to remember. Earning the country's number one ranking after upsetting Wake Forest in the season's fifth game, the Fighting Illini played their entire campaign at a level that most teams can only dream of; and
WHEREAS, after defeating all but one team they faced during the regular season, the Fighting Illini entered the Big Ten Tournament, and on March 13, 2005, they beat Wisconsin 54-43 to become Big Ten Champions; and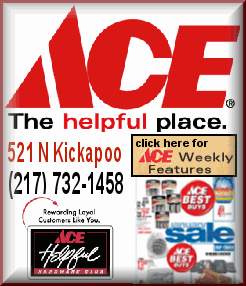 WHEREAS, now officially the premier team in their conference, the Illini set their sights on the NCAA Tournament, where they would continue their winning ways. After defeating Farleigh Dickinson in the Tournament's first round, Nevada in the second round, Wisconsin-Milwaukee in the Sweet 16, and Arizona in the Elite Eight, the Fighting Illini made it to the coveted Final Four; and
WHEREAS, on April 2, 2005, Illinois defeated Louisville in their Final Four match-up by a score of 72-57. This victory marked a significant milestone for the Illini, as never before in school history had they made it to the Championship Game; and
WHEREAS, the Fighting Illini finished their 2004/2005 campaign just one win short of a national title. Their overall record of 37 wins, paired with just two 2 losses, ties an all-time NCAA record for most wins in a season; and
WHEREAS, because of his hard work and tremendous leadership, Bruce Weber, Head Coach of the Fighting Illini, was named by the Associated Press as Coach of the Year; and
WHEREAS, this State is extremely proud of Coach Weber and the University of Illinois Fighting Illini Men's Basketball Team for their exquisite season, their tremendous post-season and for their all-around efforts to become one of the elite college basketball teams in the United States. This celebration today is a gesture of congratulations and gratitude to the Fighting Illini and everyone who was involved in the great success they achieved this year:
THEREFORE, I, Rod Blagojevich, Governor of the State of Illinois, do hereby proclaim Tuesday, April 5, 2005 as FIGHTING ILLINI DAY in Illinois, and encourage all citizens to join in "Painting the State Orange" in recognition of the University of Illinois Men's Basketball team, and their stellar and truly memorable 2004/2005 season.
[News release from the governor's office]