House passes human trafficking legislation

Send a link to a friend
[APRIL 9, 2005] SPRINGFIELD -- Gov. Rod Blagojevich thanked the Illinois House of Representatives on Friday for passing House Bill 1469, legislation that would fight the problem of human trafficking in the state of Illinois. The vote was 108-0-1.
"I commend members of the House for taking this step towards eradicating modern-day slavery in Illinois," Gov. Blagojevich said. "We need to make sure not only that those who are forcing immigrants to live and work in horrific conditions are found and prosecuted to the fullest extent of the law, but also that the innocent victims can receive the help they need to rebuild their lives. We are now one step closer to that goal, thanks to the representatives who approved this bill."

The legislation, sponsored by state Rep. Michelle Chavez, D-Cicero, and now on its way to the Senate, would define human trafficking crimes and create criminal offenses and penalties, making it easier for prosecutors to charge those involved in human trafficking rings. The penalty for forcing a person into servitude would range from a Class 4 to a Class X felony if the victim is kidnapped or injured. The bill allows for restitution to pay back a victim for forced labor and also expands potential resources available to victims by allowing the Illinois Department of Human Services to provide emergency victim services.

Human trafficking is the fastest growing criminal industry in the world today. Each year, approximately 800,000 to 900,000 victims are trafficked across international borders and between 18,000 and 20,000 of those are brought into the United States, according to the U.S. State Department. The New York Times, in a January 2004 magazine article, labeled the Chicago area a national hub for human traffickers.

[to top of second column in this article]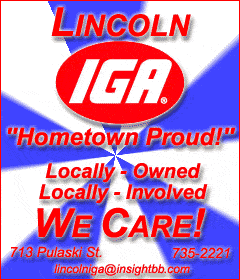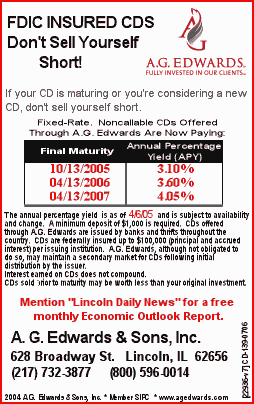 In March, the governor announced a broad-based, statewide coalition to address the growing phenomenon of human sex and labor trafficking. This coalition is the first in the nation to commit substantial government resources to the problem of human trafficking on a statewide basis. The Department of Human Services, Illinois State Police, Department of Children and Family Services, Department of Labor, and Department of Human Rights have teamed up with the U.S. Department of Health and Human Services and Chicago's Heartland Alliance to organize the Rescue and Restore campaign. Rescue and Restore is a federal, state and local partnership designed to inform the public of human trafficking and to locate victims and refer them to the available resources.
[News release from the governor's office]