Former police officer and husband indicted on added drug charges

Send a link to a friend
[APRIL 16, 2005] Logan County State's Attorney Tim Huyett announced that a grand jury has returned supplemental indictments against Diana Short, former city of Lincoln police officer, and her husband, John, a former paramedic.
An Illinois State Police drug task force armed with a search warrant raided their residence on Dec. 15, 2004, and the Shorts were arrested for operating a marijuana grow room in the basement of their Lincoln residence.

The delay between the original and supplemental charges was to allow the examination of evidence that was collected during that raid. Certain spores were recovered at the time.

The spores were identified as psilocybin spores that are used to propagate psilocybin mushrooms. Psilocybin is a Schedule 1 drug that when ingested produces a hallucinogenic stupor.

The additional charges are controlled substances trafficking and unlawful manufacture of a controlled substance. The trafficking charge stems from the importation of psilocybin spores used to manufacture in excess of 200 grams of psilocybin mushrooms.

Professors from state universities and forensic experts associated with the state police examined the spores and other evidence that was collected.

[to top of second column in this article]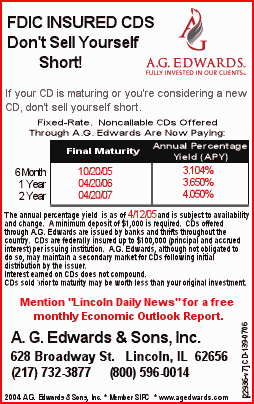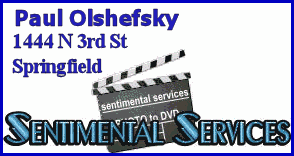 This evidence, Huyett believes, supports the additional charges.
The trafficking charge is a Class X felony carrying a range of sentences from 12 to 60 years in the Department of Corrections. The manufacturing charge carries six- to 30-year penalties. Probation is not an option.
The Shorts' next court date is in August for jury trial. Huyett expects a date sooner to arraign the Shorts on the new charges, but as yet no date has been set.
[News release and LDN]
Related article