The Union of Student Activists is a student organization at Lincoln College advised by faculty member Ron Keller. Students in the organization are Jess Kraft, Heta Shah, Erin Colgan, David Peterlinz, Whitney Bassett and Dawn Rowell. They have been very active in the community with activities like fundraising for Hurricane Katrina victims and collecting canned goods.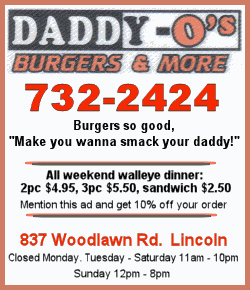 On Nov. 23, they delivered turkeys and several other items for Thanksgiving meals, including mashed potatoes, vegetables and rolls. Five Logan County families picked up the food at CIEDC on Thanksgiving Day. Kathy Shepherd, director of community services at CIEDC, coordinated the distribution of the meals.
Angela Stoltzenburg, CIEDC executive director, was very thankful for the college students' efforts. "It is wonderful to see young people taking an active role in the community," she said. "The food collected for the families made their holiday much more enjoyable, and we appreciate the students' efforts for giving their time to such a good deed. We look forward to working with them again in the future."
[to top of second column in this article]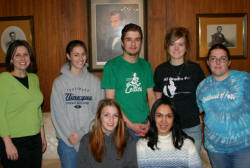 CIEDC is a Community Action agency that serves Logan, Menard, Mason, Fulton, DeWitt and Piatt counties. The community services program provides an emergency food pantry, provides emergency rental and utility assistance, coordinates Toys for Tots distribution, accepts KidCare applications, and much more. CIEDC also administers the following programs: Head Start, weatherization, Low Income Home Energy Assistance, foster grandparents, senior transportation and nutrition, and homemaking services. CIEDC is a private, nonprofit organization that is both state- and federally funded, along with local donations.
[Central Illinois Economic Development Corp. news release]