Railers will be back...
For those of you wondering what's going on with the Railers... I don't think there's all that much to worry about. Remember that this team lost some outstanding senior leadership, and it takes time for a new team to make that adjustment. Lincoln will be in high gear before you know it!
Not long ago people had their doubts about the Illini, and now that they are ADJUSTING to their new team, they seem to be doing all right to me!
(And since I started writing this column last week, the Railers hosted the Crimsons of Jacksonville High on Friday night. What was the outcome? I'm glad you asked. Lincoln 56, Jacksonville 40... Any questions? It's amazing how knocking down a few shots tends to improve your overall team outlook. The win takes the Railers to 4-3, 1-1 in front of a rare Tuesday night road test in Taylorville and an even rarer Thursday night home date with Sacred Heart-Griffin. I think the Railsplitters will be just fine!)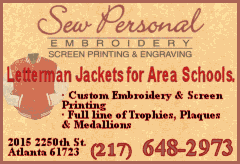 Speaking of the Illini...
I was one of the people who had at least a little doubt. And I'm the guy who's been 100 percent behind Bruce Weber even when some fans said I was off my rocker and that he was in over his head.
To be honest, my doubts this season were brought about because of what I was both seeing and hearing. Keep in mind that I have seen only a couple of games this season and so have witnessed less to go on than perhaps at any time in the last 15-20 years.
But you wanted to get into this, so let's get into it... I HEARD everyone talking about how good Illinois' defense was. I wasn't buying it. In those early games I saw our defenders chasing (which is what got us into trouble against Northwestern and Providence two years ago), I saw guys getting lost on switches, and I saw players out of position (which is not only bad on defense, but it can also have a negative impact on rebounding).
Though I think that few players or coaches actually read the LDN and I doubt that they really care about my rants and raves, I was pleasantly surprised in what I saw the last two games versus Georgetown and Oregon. Especially in the game against the Hoyas, I felt that the Illini were playing the best "lock-down" defense I have seen in I don't know how long (and I REALLY mean, I don't know how long!)! Brown and Smith were smothering the ballhandlers. Randle and McBride were hounding the wings so hard that offenses were being initiated some 30 feet from the bucket. Augustine, Pruitt and Arnold were pushing the opposing BIGS off the blocks and just not allowing enemy post players to get comfortable in the paint -- and that included 7-foot-2 Brad Hibbert, who looked to just be a LOAD down low.
When Illinois can hold a quality opponent to just five field goals in a half -- and Georgetown had to make two circus shots to even reach five -- I think they're doing something pretty well defensively. So, I thank the Illini for putting my doubts back in my face!
That was the first half, and they did the same thing to Oregon last Saturday night. However, the lackluster effort put forth by the Ducks led one Illini beat writer -- and one of the LDN's personal favorites -- Lindsey Willhite of the Chicago Daily Herald, to ask rhetorically, "Do those guys ever practice?" A biting commentary indeed. I think they just had an off night, but credit our guys for their part in it. When you make your opponents throw forced, off-balanced shots that are early in the shot clock or are not in the regular flow of the offense, that's pretty good defense.
The Illini demoralized these last two opponents, and I think it is safe to say that if they continue to play that kind of smash-mouth D, Illinois will rightfully be in a lot of games.
(Again on Sunday versus Coppin State the Illini played defense pretty well, and the offense did not improve as much as I had hoped. The game was played before 400 members of the Illinois Kid's Club, of which my son is a proud member; however, his highlights of the game were NOT the Illini's victory but getting close enough to the Chief to almost rub elbows and seeing his friends, fellow columnist's kids Peyton and Jordan Taylor, at the contest. Coppin State played a variety of zone defenses and milked the shot clock the entire game to make for a rather sleepy atmosphere in the Assembly Hall. But I am of the mind-set that it is better to play a game leading up to the annual Missouri tussle than to just sit around practicing without a full complement of players.)
Could we talk a little offense for a while?
The "haters" have been all over the Illini saying stuff like, "Yah, they're winning but their offense is sure broke," and other complimentary comments along the same lines.
Well, my take is a little different. When you lose the kind of players that the Illini lost, it's not gonna be just impacting, it's kinda like creating a BLACK HOLE. It takes time for players to acclimate to new positions and to new teammates who are NOW getting lots more minutes of playing time. Throw all of that into the mix with the fact that Weber has never been one who likes to show very many plays, sets or quick hitters BEFORE the start of the Big Ten season.
What I'm trying to say -- and doing a poor job of -- is that I didn't expect our offense to be the finely tuned machine that it was last year until later in the season, if ever. I think the fact that these young men have done as well as they have is a tribute to their hard work, their uncanny ability to listen and execute, and to a coaching staff that I've told you before is... second to none!
This offense will only get better. IF these players continue to play with confidence and run for their teammates, you very well may see another incredible RIDE this season. I don't know about you, but I'm STILL not over last year's, but if they want to give us another one, my bandwagon membership card has already been renewed!
Can we discuss our schedule some, too?
Fans, enemies and an assortment of other critics have tried to cast our schedule into a negative light. How can this be? All we're doing is copying the successful strategy of teams like Syracuse, Kansas and your buddies from Duke by playing games to develop our young players and get them ready for league play. What's wrong with that?
Yes, I know that ticket holders all want us to play the top 10 teams in the country at HOME every year. But would they STILL want us to do that if we went 7-3 or, gads, 6-4, or, OH MY, even 5-5? I think not.
Remember that this schedule was predicated on Dee Brown being gone to the NBA... and I do think it is safe to say that we would NOT be 10-0 (now 11-0 after dumping Coppin State) if Brown were not running the show!
Let me just say that the schedule will get tough enough soon enough... Have you glanced at our league schedule yet? I can describe it for you in one word: BRUTAL! However, in BAM I trust, and I think that things will all work out for the good to those who love the ORANGE!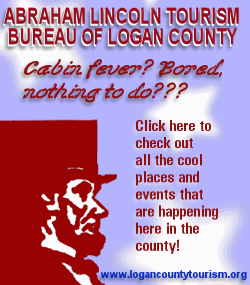 Don't be surprised if OL' MIZZOU gives us a better game than most people think...
Update... By the way Illinois vaulted all the way up to No. 6 in this week's USA Today poll and was as high as No. 4 in Dick Vitale's top 16. We'll see if those rankings are legit or if the Illini have a way to go to attain that level.
Da Bears...
Stumbled a bit against the Steelers, but is that REALLY all that unexpected? Have you checked the home record of Pittsburg in that stadium? Not many teams escape there with victories. All that being said, it was discouraging to see the Steelers run the football on the vaunted Bears defense. I think that was somewhat of anomaly, and don't forget Pittsburg has run the ball well most of the season.
I do think that Chicago has offensive issues. Whoever the QB is -- and I really don't care -- just needs to throw the ball downfield a little more often. I'm not suggesting a helter-skelter offense that just throws the football up for grabs but one that keeps the defense honest. It puts far more pressure on Chicago's running game when defenses load up eight in the box!
And while we're on this subject, could we send some kudos out to the Bears' offensive line! All they've done is make holes for Thomas Jones and kept rookie Kyle Orton healthy and alive all season... I think that's pretty special.
I know that experts say that Atlanta will come in Sunday night and have their way with Chicago... I just don't see it. I think the Bears have always matched up well against the Falcons and will do well against them again. I see the Bears in a squeaker in this contest...
(Squeaker-smeaker... Chicago 16, Atlanta 3 -- and not only that, but Bears' coach Lovie Smith went with my suggestion and inserted Rex Grossman into the lineup in the second half, and that totally energized the offense. The crowd got pretty giddy too. I thank Orton for the great job he had done in not letting the Bears get beat in nine contests. However, I just feel that the Bears have a better chance to succeed in the playoffs with a vertical passing game to complement their fine running game. Grossman's vertical passing prowess gives Chicago a better chance to make a deep playoff run. Tough games await at Green Bay and Minnesota... It's just never easy, is it?).
Colts' drive for perfection in jeopardy?
The Colts will have their hands full playing a desperate Chargers team. San Diego is almost as dangerous as Indy is offensively, and their defense is underrated. This game will be a lot tougher than many people surmise...
(I don't want to say that I told you so, but... San Diego was much hungrier for the win than Indy was, and it showed. The Colts just want to make sure that they avoid crippling injuries and get whatever they need to send them on a long playoff adventure. For Colts fans it is disheartening to lose at home to a fellow in-conference team, demonstrating to others that Indy can be had at home. However, I will chalk this one up to the fact that the Chargers were playing for their playoff lives and Indy was playing not to lose. I'm sure they wanted to go 19-0, BUT, should they win the Super Bowl, I think that will take some of the sting away).
Hats off to my fellow reporter!... my player of the week!!!
Friend, colleague, and fellow LDN and CITV-5 reporter Greg Taylor is being honored as a hero after what transpired this past weekend.
Some of you know that Greg is an ordained minister and has been serving the Christian Church in Moweaqua as its interim preaching minister for the past year. On his way over to preach there this past Sunday morning, he spotted a truck upside down in a field and alertly called 911. The dispatcher asked him to check the vehicle to make sure that it just wasn't abandoned. Expecting it to be, Taylor was surprised that Latisha Graeser was trapped inside the vehicle, and after making sure she was all right, he began to notice smoke coming out of the engine compartment.
Thinking and acting quickly on his feet, as he is prone to do, Taylor strong-armed the truck to its side, enabling the young woman to crawl out. Not too long after ushering her to safety, the truck burst into flames. Heaven only knows what would've happened had Greg not acted so courageously.
Hats off to this friend, brother and now hero!
Other stuff... Prayers go out to my friend Tom Ewald, who suffered a severely broken leg while working on Railer coach and son Eric Ewald's house. Tom was to undergo surgery Monday afternoon, and here's hoping for Godspeed on a quick and complete recovery!
Kudos and props to coaches Joel Vinson and Don Vinson, who coached my son's Orange Invasion in the Y little kids basketball league. My boy thoroughly enjoyed it and thought getting his first trophy ever was perhaps the greatest thing that has ever happened! Seriously, the patience and the kindness that these coaches extend to these young girls and boys is really something.
Thanks also goes out to Nate Bossingham. (Does this guy ever take a break or get any time off??? What does he care -- his Dodgers are signing every good player in sight!!!) Seriously, he gets the courts and fields ready for play, refs or officiates the games, deals with a variety of issues that parents can bring to the table, and always does it with a smile on his face! Nice going, Nate. I can see by the expressions on their faces that the kids really enjoy it.
Thanks also to Linda Marini and the entire YMCA staff for making so many quality programs available to the residents of Logan County. When fundraising eventually appears on the horizon, I hope people will reflect back on the longstanding quality of Y programs and events and dig even deeper into their pockets, wallets and purses for support!!! The LDN salutes you all.
Lastly, again I just want to wish everyone a very blessed and merry Christmas. And if you get a chance to make it to church -- especially since Christmas is on a Sunday -- I think you will be giving yourself and your family one of the very best presents of all this holiday season. I read the other day (in a message to sports fans -- and I think they were targeting men in this case) that we are not only to be providers and protectors of our families, but that we are also responsible for the spiritual welfare of our families. That is a big task, but should we decide to meet that challenge, the rewards can go beyond anything we will ever be able to fathom!
That's it for me... Have a Merry Christmas, everybody!!!