Premiering March 13
CSTV chronicles Illinois basketball team

Send a link to a friend
'Training Camp' show takes viewers into game huddles, team meetings and practices with the nation's only undefeated college team
[FEB. 10, 2005] NEW YORK -- It's been nearly 30 years since Indiana University became the last college to complete its basketball season unbeaten, and with No. 1-ranked University of Illinois marching through this season with a perfect 24-0 record thus far, CSTV: College Sports Television has gained exclusive, unprecedented access to the Fighting Illini for a special premiering March 13, "Training Camp: Illinois Basketball" (3 p.m. Eastern time). The March 13 CSTV special, shot in high-definition to provide viewers with superior images and sound, will also premiere on INHD, cable's most widely distributed all high-definition network, on March 25.
"Training Camp: Illinois Basketball" provides viewers with a rare, intimate look at the Fighting Illini coaches and players in their quest to amass the first perfect record in college basketball since 1976. Illinois, under second-year coach Bruce Weber, is the only undefeated team in the country and is currently 24-0 overall and 10-0 in the ultra-competitive Big Ten Conference. This is the best start in Illinois history. The television special provides an up-close-and-personal look at what it takes physically and mentally to remain undefeated so deep into the season and to retain the No. 1 national ranking for 10 consecutive weeks, a feat last achieved by Connecticut five seasons ago.

In the March 13 program, CSTV takes college basketball fans into Illinois' practices, team meetings and players' downtime and also shadows the team in the locker room just minutes before game time. The show puts viewers on the sidelines and in team huddles during the game as well. Weber wears a microphone in practice and during the game, giving fans extraordinary access to a team and coaching staff striving for perfection under immense internal and external pressure.
In addition to exclusive practice, team meeting and in-game footage, the television special features interviews with Weber, assistant coaches Wayne McClain and Tracy Webster, and each member of Illinois' starting five: Dee Brown, Luther Head, James Augustine, Deron Williams and Roger Powell Jr. "Training Camp" also captures the pageantry, passion and electricity of game night at Illinois' Assembly Hall, where the Illini have won 18 straight games and own a 63-2 record over the last four years.
Illinois hosts No. 20 Wisconsin on Saturday.
CSTV's "Training Camp" original series explores the "secrets of success" of the nation's top college athletic programs while chronicling the commitment, attitude and teamwork necessary to achieve unprecedented levels of success. The series not only provides compelling programming for viewers, it is also meant as an educational platform for aspiring student-athletes.
"The University of Illinois men's basketball team provided CSTV with the only exclusive behind-the-scenes access this season during its tremendous undefeated march to the NCAA tournament," said Tim Pernetti, CSTV senior vice president for programming and talent. "This show is yet another example of CSTV's unique and critically acclaimed approach to covering college sports, that transcends X's and O's."
[to top of second column in this article]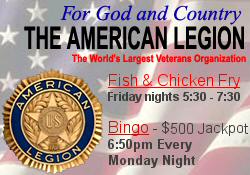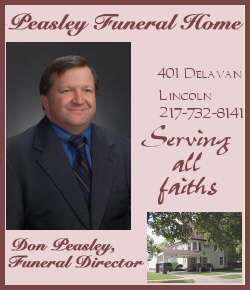 Fans can follow Illinois in the upcoming NCAA Men's Basketball Tournament with CSTV's "March Madness on Demand," powered by CSTV.com, which will provide exclusive live streaming video of NCAA tournament games, video highlights, and pre- and post-game press conferences. "March Madness on Demand" will also include live in-game statistics, scores and play-by-play, and chat rooms for each game, providing fans with the most personalized, interactive online experience of any sporting event.
CSTV is a multimedia company that consists of the first-ever 24-hour college sports television network, College Sports TV; the leading college sports online network, CSTV.com; and the first-ever 24-hour college sports radio network, SIRIUS College Sports Radio. Through its numerous platforms, CSTV provides more live college sports games, events, news, information, analysis and broadband content and reaches more college sports fans than any other company.
College Sports TV, voted the No. 1 emerging cable network among cable operators in a 2003 Beta Research study, televises regular-season and championship event coverage from over 35 men's and women's sports across every major collegiate athletic conference, as well as many NCAA and NAIA championships.
CSTV.com, the most-trafficked college sports site, and its network of more than 170 official athletic sites are the No. 1 online source for college sports broadband content, news, information, scores and analysis. SIRIUS College Sports Radio broadcasts a comprehensive package of college football and basketball games from teams representing 16 conferences, including the Big Ten, Big 12, BIG EAST, Pac-10 and SEC, in addition to Notre Dame.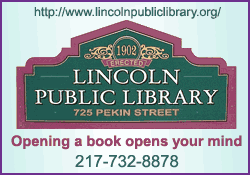 CSTV was co-founded by Brian Bedol, president and chief executive officer; Steve Greenberg, chairman; and Chris Bevilacqua, executive vice president. Bedol and Greenberg co-founded Classic Sports Network, which they sold to ESPN and which is now ESPN Classic. Bevilacqua is a former senior executive with Nike Inc., where he headed the company's successful foray into the college market.
[Eric Handler, CSTV; provided by Kent Brown, assistant athletics director, sports information director, University of Illinois]