Gov. Blagojevich, standing alongside business and community leaders from throughout southeastern Illinois, also laid out his aggressive Opportunity Returns strategy to bring increased entrepreneurship and economic opportunity to the region. His announcement comes in the wake of lower unemployment numbers statewide, including 6 percent in the Southeast region, which has seen its unemployment rate drop 0.7 percent, down from 6.7 percent a year ago. In 2005, Illinois is expected to create between 65,000 and 75,000 jobs.
"Opportunity Returns is working for the people who live and work in southeastern Illinois, in the same way that we're seeing tangible results throughout the state," Gov. Blagojevich said. "Unemployment is going down, and businesses are creating jobs and putting people back to work. Companies like HN Automotive know the value of the Illinois work force, the strength of our state's economy and the competitive advantage of locating within this state. It understands that it is has a stronger company when Illinois is part of its business plan. Partnering with HN Automotive is a classic example of how Opportunity Returns is designed to work. We must invest in strong, vibrant companies that choose to invest in Illinois and create a stronger future for both our businesses and our hardworking men and women."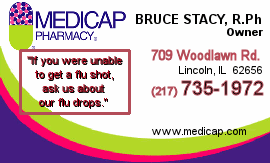 Effingham-based HN Automotive Inc. specializes in precision machining and assembly for a large number of companies throughout the auto industry. With the rapid growth of the company through the past two years and the state's strategic investment, the company made the decision to purchase its current location and to retain and grow its operations in Illinois.
The Illinois Department of Commerce and Economic Opportunity is administering the state's investment package. It includes a grant to help purchase the building, a grant to the city of Effingham for the construction of an access road and a municipal parking lot, an Employer Training Investment Program grant that will help enhance the skills of its work force, and various enterprise zone benefits.
"We're pleased to partner with Gov. Blagojevich, the state and local governments to expand our operations in Illinois," said J.R. Elder, vice president of manufacturing at HN Automotive. "We believe that our location and the skilled local work force offer a competitive advantage in the new global economy, and it was an easy decision to build on the success we've already experienced here in Effingham."
The Opportunity Returns strategy that Gov. Blagojevich laid out Monday for the Southeast region includes four goals to specifically address the economic development needs of the region: Invest in business development; strengthen education, job training and technology; expand economic infrastructure; and support key regional industries. The Southeast region includes Clark, Clay, Coles, Crawford, Cumberland, Edgar, Effingham, Fayette, Jasper, Lawrence, Marion, Moultrie and Richland counties.
"I know that Southeast Illinois has so much potential for new growth and development," Gov. Blagojevich said Monday. "And that's why we're announcing this Opportunity Returns plan today -- to lay out a strategy to further unlock the potential of this region. We must invest in business development and support key regional industries; it's critical to strengthen education, job training and technology to prepare local workers for the jobs of the future; and infrastructure must be improved to better support existing business and make this region more attractive to recruit new business. While every region has challenges, we're seeing such positive results of increased investment and new hiring in southeastern Illinois, and I believe that a new day is dawning for a brighter, more hopeful future for all of us."
In addition to the state's support for HN Automotive, other regional projects Gov. Blagojevich announced as part of his Opportunity Returns strategy are:
Supporting Henderson Trucking and other regional employers. Recognizing the competitiveness of the new global economy, Gov. Blagojevich is providing $2.5 million in Opportunity Returns support to Henderson Trucking in Salem that is helping to retain 550 important jobs. The Illinois Department of Commerce and Economic Opportunity is providing a more than $900,000 investment deal to Imperial Trailer Manufacturing in Olney that is creating 50 new jobs and retaining 20 jobs and nearly $258,000 to Boge North America in Paris that is creating 29 new jobs and retaining 200 jobs.
[to top of second column in this article]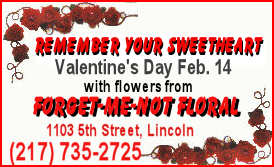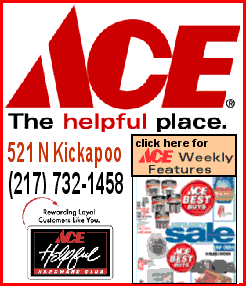 Investing in Marathon Refinery's work force. As one of the most significant employers in the region, the state is supporting the refinery's work force and the employees by advancing the skills of 600 local workers with a $475,000 grant through the Employee Training Investment Program. Additional grants to companies in the region include $50,000 to Eastern Illinois University-Business and Technical Institute to train 260 workers, more than $11,000 to Radiac Abrasives in Salem to train 210 employees, and $7,000 to Swan Corporation in Centralia to upgrade the skills of 12 employees. Grants to the region have totaled nearly $860,000 and trained more than 3,600 local workers.

Projecting worker shortages and training employees to meet expected needs. A $170,000 planning grant from Gov. Blagojevich's Critical Skills Training initiative is helping regional leaders identify current and projected shortages of skilled workers to ensure the work force is trained to meet the employment demand both today and in the years to come. A training grant will be announced when those occupations have been identified.

Establishing the Southeastern Illinois Economic Development Authority. Gov. Blagojevich recently signed legislation creating this powerful new economic engine to spur jobs and economic development projects in 16 counties across greater Southeastern Illinois. The agency is armed with an array of valuable economic tools, including the ability to provide financing ranging from a few thousand dollars to assist a micro-sized company with startup costs to several million dollars for major corporate expansion and relocation, as well as technical assistance and advice.

Developing the Lincolnland Agri-Energy ethanol plant and other agribusiness opportunities. With the help of Gov. Blagojevich's $4.8 million grant through the Renewable Fuels Development Program, the new 40-million-gallon ethanol plant recently began operations in Palestine, employing 32 workers and providing a welcome boost to the region's crop producers.

Launching a Regional Technology Center in Centralia. With the recent completion of the new Regional Technology Center in downtown Centralia, Gov. Blagojevich has provided a $470,000 Opportunity Returns grant for computers and operating costs for this important new community learning facility that makes computer technology training readily available to people in the region. Approximately 1,500 people will use the facility this year.

Upgrading community infrastructure, water and sewer systems. From Effingham to Westfield and Martinsville to Shumway, nearly 20 communities in the region are receiving grants that are providing tangible economic benefits, upgrading vital infrastructure and improving the quality of life for countless residents. Nearly $4 million in Community Development Assistance Program grants have been given through this vital community-building program. Gov. Blagojevich will continue to provide these critical investments.
"Since 1995, HN Automotive has gone from 20 to 95 employees, which is a great testament to the growing, thriving entrepreneurial spirit in Illinois," said Jack Lavin, director of the Illinois Department of Commerce and Economic Opportunity. "We know the return on our investments in this company will be exponential. Gov. Blagojevich has shown a commitment to business owners and residents alike through his Opportunity Returns program. By supporting strong companies, we can create good jobs that support Illinois families and keep our economy vibrant."
About Opportunity Returns
Gov. Blagojevich's Opportunity Returns regional economic development strategy is the most aggressive, comprehensive approach to creating jobs in Illinois' history. Since a one-size-fits-all approach to economic development just doesn't work, the governor has divided the state into 10 regions, each with a regional team that is empowered and expected to rapidly respond to opportunities and challenges.
Opportunity Returns is about tangible, specific actions to make each region more accessible, more marketable, more entrepreneurial and more attractive to businesses. It is about upgrading the skills of the local workforce, increasing the access to capital, opening new markets, improving infrastructure, and creating and retaining jobs. Opportunity Returns is about successfully partnering with companies and communities, both large and small, to help all of Illinois reach its economic potential.
[News release]