The $2 billion project is estimated to inject nearly $100 million annually into the Illinois economy, create approximately 2,500 jobs at peak construction and 450 skilled, permanent Illinois jobs. The Prairie State Energy Campus is the largest private capital project ever planned for southern Illinois. It represents a major victory for the Illinois coal industry and ushers in a new era of clean-coal technology that will reduce U.S. reliance on imported energy.

"As America searches for secure, affordable energy sources to reduce our reliance on foreign energy suppliers, the search ends right in our back yard," the governor said. "Illinois' coal reserves will become a major part of America's healthy energy portfolio. By supporting important Illinois coal initiatives, we are diversifying our energy supply and the economy of our great state. This public-private partnership represents a milestone in our vision to create good jobs and rebuild the coal-mining regions of Illinois. Illinois coal is experiencing a rebirth, and I can think of no better example of that rebirth than the Prairie State Energy Campus."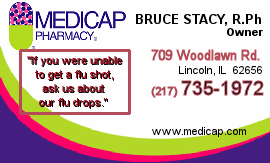 The Prairie State Energy Campus could be backed by significant state financing. The Illinois Finance Authority could make available up to $1.7 billion in state bonds to launch the Prairie State project, which may include up to $300 million in coal bonding capacity. Two years ago, the General Assembly passed landmark coal legislation that gave the Illinois Finance Authority up to $300 million in bonding authority to support clean coal development projects. This financing package was critical to attracting Peabody Energy to Illinois because of the significant financial savings it will provide for the company. Additionally, Gov. Blagojevich will provide grants from the Illinois Department of Commerce and Economic Opportunity for the project.
"Peabody is proud of its involvement in a project that will create clean, low-cost electricity for families, safe and well-paying jobs, and economic opportunity for communities to grow and prosper," said Irl F. Engelhardt, Peabody chairman and chief executive officer. "Prairie State is a model for new generation [coal-]using technologies that create plant efficiencies, cost and environmental benefits. We believe Prairie State is a major step toward the goal of near-zero emissions from coal generating plants."
The planned 1,500-megawatt electric generation facility in Washington County will be fueled by more than 6 million tons of coal produced each year from an adjacent underground mine. The campus is designed to provide electricity for up to 1.5 million families and is anticipated to begin generation in a 2009-2010 time frame. The 450 jobs created by the project will pay wages that are estimated to be more than 40 percent higher than the state average.
The governor and state officials have worked closely with the Prairie State initiative to bring the project along. The Illinois Environmental Protection Agency recently issued an air quality construction permit for the project, and, shortly before, the plant site was made part of Washington County's enterprise zone to provide crucial economic benefits.
"Gov. Blagojevich is investing in the projects that matter most to the Illinois economy, while also working to establish markets for our natural resources that have not yet tapped into their full growth potential," said Ali Ata, Illinois Finance Authority director. "Prairie State will provide low-cost electricity in an environmentally responsible manner for decades to come."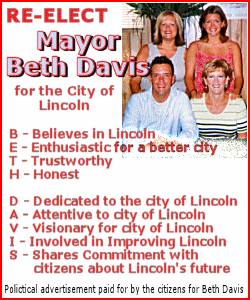 A new study prepared by Southern Illinois University-Carbondale reveals that Peabody Energy's planned Prairie State Energy Campus would inject about $2.8 billion into the Illinois economy in new spending, job creation and induced economic activity over three decades of operation. Prairie State will also over-comply with Clean Air Act standards to protect the environment. Its emissions will be dramatically better than the U.S. coal plant average, the Illinois coal plant average and also better than proposed emission limits well into the future.
"New technology is allowing coal to become a dynamic natural resource with the capacity to act as a tremendous source of job creation and economic growth in our economy," said Jack Lavin, director of the Department of Commerce and Economic Opportunity. By providing this support for the Prairie State Energy Campus, Gov. Blagojevich is investing in a new future for Illinois coal and giving it the optimal chance to realize its full economic potential."
Peabody Energy (NYSE: BTU) is the world's largest private-sector coal company, with 2004 sales of 227 million tons of coal and $3.6 billion in revenues. Its coal products fuel more than 10 percent of all U.S. electricity generation and more than 2.5 percent of worldwide electricity generation.
Prairie State is continuing to progress toward development and has signed a letter of intent with a group of Midwest electric cooperatives who seek an ownership position in the project and a portion of the plant's output. The project will break ground when permitting is complete, an operating partner is selected and the majority of the plant output is sold.
Prairie State enjoys broad community support, with 87 percent of southern Illinois residents and environmentalists supporting the project, according to a recent poll.
About Opportunity Returns
Gov. Blagojevich's Opportunity Returns regional economic development strategy is the most aggressive, comprehensive approach to creating jobs in Illinois' history. Since a one-size-fits-all approach to economic development just doesn't work, the governor has divided the state into 10 regions, each with a regional team that is empowered and expected to rapidly respond to opportunities and challenges.
Opportunity Returns is about tangible, specific actions to make each region more accessible, more marketable, more entrepreneurial and more attractive to businesses. It is about upgrading the skills of the local work force, increasing the access to capital, opening new markets, improving infrastructure, and creating and retaining jobs. Opportunity Returns is about successfully partnering with companies and communities, both large and small, to help all of Illinois reach its economic potential.
[News release]