Hutchinson, 57, comes to Lincoln College from Thomasville, Ga., where he most recently served as president of Thomas University. Hutchinson succeeds Ronald L. Schilling, Lincoln College's president since 2002, who plans to retire June 30.

"Dr. Hutchinson brings to Lincoln a wealth of experience in higher education leadership and extensive practice in building strategic partnerships with business and industry," said Wilbur Paulus, chairman for the Lincoln College board of trustees, who announced the appointment.

Hutchinson has served as chief executive officer of Thomas University since 2002. He launched a comprehensive long-range planning process for the college and revitalized the institutional advancement and development office. While at TU he has seen student enrollment increase by 28 percent and initiated a new academic program in education and nursing. He also accomplished a new campus planning effort that allows Thomas University to move to a new campus site.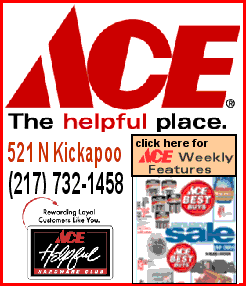 Hutchinson's appointment came after a nationwide search conducted by Academic Search Consultation Service, several members of the board of trustees and members of the college community.
The vacancy announcement was released in June 2004 after Ronald L. Schilling announced his plans to retire in June 2005. Response to the announcement drew more than 50 applicants, from which the Presidential Search Committee selected a panel of seven preliminary finalists. In January 2005 the search committee selected three candidates to visit campus and tour the facilities as well as interact with various administration, faculty and student members.
"The process implemented in choosing Dr. Hutchinson was deliberate, extensive and had the benefit of input from all segments of the college community," Paulus said. "There were many outstanding candidates, but the committee members were unanimous in their choice of Dr. Hutchinson."
Hutchinson holds a doctorate from Purdue University in philosophy, speech pathology and speech science. He received his master of science in speech pathology from Purdue University and a bachelor of arts from the University of Redlands.
Before joining Thomas University, he worked for Northern State University in Aberdeen, S.D., where he served as chief executive officer. Prior to that position he was a commissioner of higher education at Montana University System in Helena, Mont.
Hutchinson will relocate to Lincoln with his wife, Jean Ann. They have four adult sons and one adult daughter.
[Lincoln College news release]