"We are committed to strengthening the capacity of our public health system to meet health threats," the governor said. "The rollout of this electronic disease reporting system to private health care providers enhances the state's ability to quickly identify health problems and direct the appropriate response."

The inclusion of hospitals and other health care providers in the Illinois-National Electronic Disease Surveillance System began this month. The system, known as I-NEDSS, was initially launched in March 2004 so the state's 95 local health departments could be efficiently and securely linked through a Web-based computer connection to the Illinois Department of Public Health. Future applications will allow laboratories and others to use the system.

Chicago also is developing an electronic reporting system with its share of federal bioterrorism funds for the city's hospitals and health care providers, although that system is not yet ready to go online. When Chicago's system is in place, it will be designed to share data with the state's system.

In the past, disease reporting relied on local agencies, hospitals, doctors and others writing the information on paper-based data collection forms and mailing them to the state or local health department or calling with the data. The process led to reporting errors, double data entry by state and local health departments, and frequently long delays in the information reaching the state.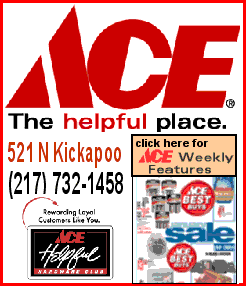 "Effective public health surveillance is essential for detecting and responding to emerging public health threats, including infectious diseases and biological and chemical terrorism," said Dr. Eric E. Whitaker, state public health director. "Through this state-of-the-art system, we can gather and analyze data quickly and accurately. This will improve our ability to identify and track infectious diseases and detect clinical patterns that might signal an emergency situation, whether it be naturally occurring or a terrorist attack."
Whitaker explained that in the past it may have taken days for the state and local health departments to receive written reports that could alert health officials to a possible public health threat. But with the electronic system, he said, health officials will have the information as soon it is entered into the system by a hospital emergency department or other disease reporter.
[to top of second column in this article]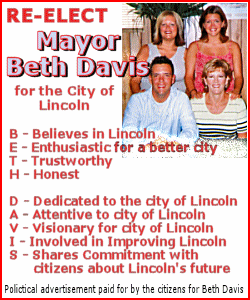 "The immediacy of getting the data to analyze and determine a diagnosis is crucial to the public health response to a biological attack, since identifying the organism used will guide the use of vaccinations, medications and other interventions," Whitaker said. "The quicker we are able to identify a biological agent, the more effective public health and the medical community can be in preventing illnesses or treating possible victims of an attack or outbreak."
Besides improving the way public health surveillance is conducted, the new system will allow local health departments to have immediate access to information they have submitted, will provide the ability to analyze new and historical data, and will not require departments to re-enter data sent by providers. By providing uniform data collection standards and a secure data entry portal, the system also will eliminate a burden on medical care staff who have responsibility for disease reporting, which previously involved a variety of forms.
The new system is part of a national electronic disease reporting system that not only links health providers and state and local public health agencies within Illinois, but also provides data to the U.S. Centers for Disease Control and Prevention.
Reports can now be received on gastrointestinal diseases, such as salmonella, shigella and E. coli, and vaccine-preventable diseases, including measles, mumps, chickenpox and hepatitis. As future applications are brought online, it will be possible to electronically report tuberculosis and sexually transmitted diseases -- HIV/AIDS, syphilis, gonorrhea, Chlamydia and others. Illnesses can be tracked by the patient's ZIP code, street, county, symptoms and other factors. The system also allows adding new diseases and questions at any time so information can be gathered specific to an outbreak.
The Illinois-National Electronic Disease Surveillance System is expected to be fully implemented in about four years at a cost of $10 million and will be able to collect information on all 77 state-mandated reportable diseases. The system has been developed under contract with Integrated Software Specialists of Schaumburg and with the active support and efforts of an advisory panel of local health departments. Funding for development and implementation of the system comes from the state's share of federal bioterrorism funds.
[News release from the governor's office]