First lady Patti Blagojevich launches the Children's Reading Club

Send a link to a friend
'The Tale of Despereaux' selected as February's featured book
[FEB. 16, 2005] CHICAGO -- Illinois first lady Patti Blagojevich announced on Saturday the start of the Children's Reading Club, a recommended reading list made up of books that she and her daughters enjoy at home. Mrs. Blagojevich selected "The Tale of Despereaux" (copyright 2003), by Kate DiCamillo, as February's featured book. Each month's book selection will be featured at http://www.illinois.gov/firstlady.
"As a parent, I know the difference reading with your children can make on both their mental and emotional development," Mrs. Blagojevich said. "I started this program to encourage parents to read with their children, and I hope our recommended reading list helps parents find books that the whole family can enjoy."
This month's selection is a winner of the prestigious Newbery Medal. The publisher, Candlewick Press, posted the following description of the book on the company's website: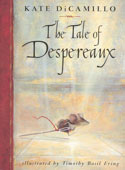 Welcome to the story of Despereaux Tilling, a mouse who is in love with music, stories and a princess named Pea. It is also the story of a rat called Roscuro, who lives in the darkness and covets a world filled with light. And it is the story of Miggery Sow, a slow-witted serving girl who harbors a simple, impossible wish. These three characters are about to embark on a journey that will lead them down into a horrible dungeon, up into a glittering castle and, ultimately, into each other's lives. And what happens then? As Kate DiCamillo would say: Reader, it is your destiny to find out.
From the master storyteller who brought us "Because of Winn-Dixie" comes another classic, a fairy tale full of quirky, unforgettable characters, featuring 24 stunning black-and-white illustrations by Timothy Basil Ering, in an elegant design that pays tribute to the best in classic children's books and bookmaking traditions.
[to top of second column in this article]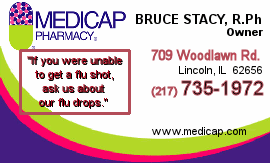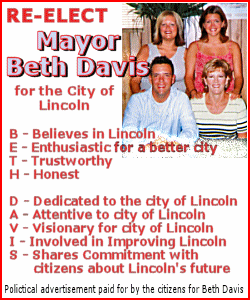 As first lady, Patti Blagojevich has worked tirelessly to promote initiatives that help Illinois families bring up happy, healthy and successful children. In addition to her work with children's literacy, she served on the Department of Children and Family Services Task Force, where she helped create a blueprint to reform the agency. She also worked to promote the Prevention Development Resource Project, a partnership between DCFS and Prevent Child Abuse Illinois, which links parents with agencies that offer services to those who are affected by substance abuse and domestic violence or are in need of other family support services. Most recently, the first lady was honored by ORBIS International for spearheading the Illinois Pediatric Vision Awareness Initiative, the first state-sponsored campaign in the United States to specifically target amblyopia, or lazy eye, in children.
Mrs. Blagojevich announced the Children's Reading Club at a downtown Borders, where she read a selection from "The Tale of Despereaux" to local children.
[News release from the governor's office]