"It's About Time: How Long History Took." Mike Flanagan, Andrews McMeel, 2004, 179 pages.

How long was the 1938 radio broadcast of "War of the Worlds"? What's the shortest presidential administration in American history? How long did it take to conduct the Salem Witch Trials in 1692? These and other fascinating events in history are measured in time in an entertaining new book entitled "It's About Time."

In the book author Mike Flanagan looks at key historical events through the duration of time it took for them to occur. In the introduction he writes, "Monumental proceedings can happen in less than a minute, yet create a century of memories, while things that take thousands of years to evolve are more often than not relegated to a sentence or two in a forgotten textbook."

Each event covers one page and includes a photograph or illustration to accompany the text. A stopwatch illustration at the top of the page indicates the year the event occurred and the exact amount of time it took the event to complete.

By the way, the "War of the Worlds" radio broadcast took one hour, William Henry Harrison's presidency lasted 32 days, and the Salem Witch Trials were completed in four months, 28 days.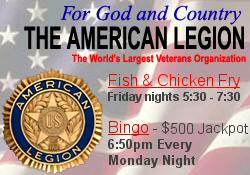 * * *
"Wrigley Field: The Unauthorized Biography." Stuart Shea, Brassey's, 2004, 339 pages.
Long considered "the friendly confines," Chicago's Wrigley Field is considered to be one of the most famous sports stadiums in America. Now home to the Chicago Cubs baseball team, Wrigley Field has played host to numerous teams and acts, ranging from football to boxing to the legendary Harlem Globetrotters.
In his new book, "Wrigley Field," author Stuart Shea documents the colorful history of the stadium built by the Wrigley family and the stories behind Wrigleyville, the bleacher bums, the ivy, the rooftop fans, the billy goat curse and the addition of lighting for nighttime events. Detailing the myths as well as the historical facts, Shea's narrative offers a glimpse of Chicago society and culture through the history of Wrigley Field. Peppered throughout the informative text are humorous stories, legends and fables that have taken on a life of their own over the years.
Cubs fans and sports enthusiasts will delight in reading this book.
* * *
[to top of second column in this article]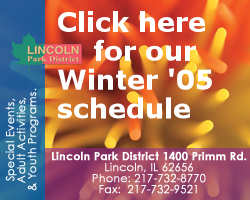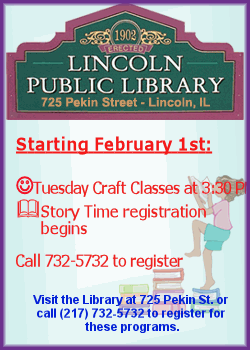 "Building Big Profits in Real Estate: A Guide for the New Investor." Wade Timmerson and Suzanne Caplan, John Wiley & Sons, 2004, 256 pages.
"Buy land," Mark Twain once remarked. "They're not making it any more." If you are looking for the perfect investment vehicle, consider real estate.
In their new book, "Building Big Profits in Real Estate," authors Wade Timmerson and Suzanne Caplan explain, "The good thing about real estate is that it offers more security as well as greater upside potential than any other investment -- mainly because the value of property never goes to zero."
In addition to reviewing the different real estate investment options -- retailing, landlording, rentals and buy-sell -- the authors offer timely advice on how to locate sellers, find qualified contractors, deal with appraisers and other professionals, and how to "know when to hold them and know when to fold them."
Investors in real estate need to develop a sound strategy for developing a real estate portfolio. This book eliminates the uncertainty of analyzing your market; financing your project; purchasing, managing and selling individual properties; and recognizing those overlooked opportunities.
* * *
"Listening to Fear: Helping Kids Cope, From Nightmares to the Nightly News." Steven Marans, Ph.D., Henry Holt & Co., 2005, 257 pages.
According to Dr. Steven Marans, "Studies before and after 9/11 indicate that too many children today not only experience their worlds as unsafe but pay the price for their uncertainty and fear in symptoms that interfere with learning, relating and feeling."
In his new book, "Listening to Fear," Marans counsels adults on how to recognize, understand and address a child's fears and guides parents through a process that helps ease a child's worries.
The book contains an important introductory chapter on understanding adult fear and the importance of exploring that fear; in fact Dr. Marans writes, "Only by recognizing our own worries can we turn to our children and offer them the guidance and comfort they need."
The book's remaining chapters concentrate on the different age groups of children; this makes it easy for parents to access the information most relevant to their family situation. There's also important information on the questions children ask about disasters, war and terrorism.
This book is recommended to parents and caregivers of children of all ages.
[Richard Sumrall, youth services librarian,
Lincoln Public Library District]