Blagojevich outlined his $53 billion budget proposal for fiscal 2006 to a joint session of the General Assembly on Feb. 16. Fiscal 2006 runs from July 1, 2005, through June 30, 2006.

"I am not sure which reality the Blagojevich administration is occupying right now," Brady said. "They have spent themselves into yet another budget deficit, estimated at $2 billion; state job growth still lags behind the significant employment growth of other Midwestern states; and employers are fleeting to more business-friendly states, taking jobs with them. Yet, this governor stood before us on Feb. 3, claiming that our state is turning the corner economically, when in fact we have lost nearly 14,000 jobs since he took office. And now, in his budget address, he is spouting platitudes about pension reform, when he is in fact relying heavily on yet another pension shell game to prop up his proposed budget."

Brady is a member of the governor's pension commission, which has been meeting since April 2004 to address Illinois' severely underfunded public pension systems. The 44th District senator says he attended the commission meetings in good faith, ready to work with other members to effect some meaningful change.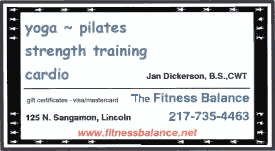 "Instead of using this panel of experts to develop long-term solutions to a very real pension funding crisis, the governor's allies are using it to give him political cover." Brady said."
"It was extremely disheartening when I realized that instead of being used … to develop long-term solutions to a very real pension funding crisis, this panel of experts was actually being used by the governor's allies to give him political cover," Brady said. "All those hours of meetings and lengthy review of information turned out to be an absolute farce."
At its meeting Feb. 4, the governor's pension commission voted to recommend a plan to free up money now by overhauling the state's pension systems. The controversial proposal would scale back pension benefits for new state hires but use the savings immediately to give the governor some relief for the fiscal 2006 budget.
On an 8-3 vote, the Pension Funding Commission recommended that any savings from any pension reforms enacted by the General Assembly should be allocated proportionately from 2006 to 2045. Brady voted "no," as did Rep. Mark Beaubien, R-Wauconda, and a representative of the United Food and Commercial Workers union.
[to top of second column in this article]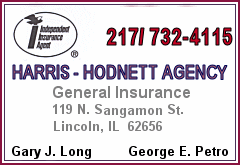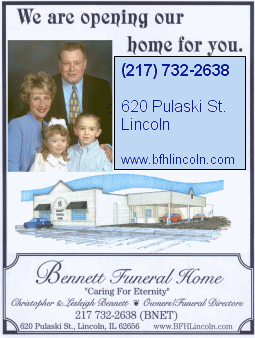 "As a commission member, I vehemently oppose any plan to 'recognize' future savings that may, or may not, occur under long-term reforms," Brady said. "That's just another attempt to spend more today to shore up the governor's sagging budget and push the cost onto the future. No matter how you spin it, we would simply be spending money now that we don't have -- and may never have." On Feb. 9, the 44th District senator filed a letter with the pension commission explaining his opposition to the pension restructuring plan and asking that it be included with the commission's report.
The governor is using the commission's recommended savings allocation plan and proposes short-funding the pension systems by more than $800 million next year, although actual savings will be minimal. The governor is endorsing most of the pensions changes sent to him by the commission, including the following changes that likely will not have the support of the General Assembly:
Limiting "end-of-career" pay increases to bump up an employee's pension, with pension benefits paid by the state, not local school districts.
Increasing the early retirement penalty for future employees who retire before age 65.
Limiting cost-of-living adjustments for pension benefits for newly hired employees.
Changing the alternative retirement formula for new hires only.
Changing the money purchase option for existing university system employees and eliminating it for new hires.
At Brady's insistence, the pension commission did vote to reject any plans the governor may have had to reduce benefits for existing employees, which Brady and others believe would be unconstitutional.
The governor's budget address Feb. 16 also includes a 75-cent cigarette tax increase, a tax on computer software, a tax on landfill-generated electricity, more raids on dedicated state funds to meet spending obligations for schools and the continued expansion of the FamilyCare Medicaid program.
Brady says the governor's spending blueprint is the only the first step in the long and complex budget negotiation process, and the senator looks forward to working with his fellow lawmakers to make the kinds of changes that reflect the spending priorities of 44th District citizens.
[Illinois Senate Republican Caucus news release]