Supermarket of Veterans' Benefits event scheduled for July

Send a link to a friend
Event will link Illinois veterans with info about benefits and job opportunities
[JUNE 2, 2005] CHICAGO -- Gov. Rod R. Blagojevich announced Tuesday that the state will host the "Supermarket of Veterans' Benefits" on July 9, from 7 a.m. to 7 p.m., at Navy Pier in Chicago. Veterans from across Illinois will have an unparalleled opportunity to learn about state programs specifically designed for them, apply for federal benefits, find out about job opportunities and get free health screenings and multiple other services. Illinois Department of Veterans' Affairs Director Roy Dolgos host a press conference in the James R. Thompson Center to highlight the upcoming fair's participants and sponsors.
"Our veterans put their lives on the line and gave up so much to protect our freedom, and yet we have 1 million veterans in the state of Illinois who are entitled to over $430 million in federal benefits that they are not receiving," Gov. Blagojevich said. "That has to change. The Supermarket of Veterans' Benefits will allow us to bring thousands of our veterans and their families together in one place where they can learn about the valuable resources and services available to them. I hope that every veteran who comes to Navy Pier on July 9 will get useful information about benefits, health services, programs and job training without red tape, confusing applications or frustrating delays.

"I wish to thank our organizers and the private sponsors who have worked with our Department of Veterans' Affairs to make this event possible," the governor added.

The Supermarket of Veterans Benefits is being organized by Supreme Consulting Group, which produced a similar and highly successful event last year in St. Louis.

Several businesses and corporations are sponsoring the Supermarket of Veterans' Benefits through the Illinois Veterans Foundation, a new not-for-profit organization set up recently by the Illinois Department of Veterans Affairs to give corporations, other foundations and private citizens an opportunity to assist the state in reaching out to and helping our veterans.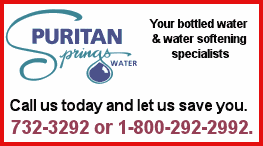 So far, the July 9 event has garnered support from the McCormick Tribune Foundation, Southwest Airlines, Hyatt Regency, UPS, Clear Channel Communications, State Farm Insurance, Avis, Pepsi Co. and WMAQ-TV NBC 5.
"We are planning the biggest benefits fair for Illinois veterans in the state's history," said Roy L. Dolgos, director of the Department of Veterans' Affairs. "We want to make sure that each and every veteran in the state of Illinois who so bravely served their country knows what benefits they're eligible for from both state government and the federal government."
The benefits fair will provide information on the many services and benefits that every veteran is entitled to, from scholarship programs to medical coverage. The one-stop shop will provide free health screenings and information about job opportunities across the state.
[to top of second column in this article]

Since coming to office, Gov. Blagojevich has focused state efforts on assisting Illinois veterans and those soldiers who are currently on active duty. In his State of the State address in February, he pledged additional funding to improve outreach to the state's veterans and their families by increasing the number of service officers by 50 percent within the Illinois Department of Veterans' Affairs. The new employees' primary job responsibility will be assisting veterans in applying for federal benefits. Illinois veterans together receive $430 million less in federal money than they should, based on the national average of benefits per veteran. The new service employees will also serve as liaisons between the state and the federal VA.
Last August, Gov. Blagojevich signed legislation (PA 93-0976) increasing the monetary death benefit given by the Illinois Department of Veterans' Affairs to families of soldiers killed in Iraq and Afghanistan. Under the new law, the monetary compensation was raised from $1,000 to $3,000. The state has paid $150,000 under this benefit.
Gov. Blagojevich also signed legislation last year that established additional death benefits for Illinois soldiers killed in the Global War on Terror, making Illinois the first state in the nation to offer soldiers additional monetary benefits besides those provided by the federal government.
PA 93-1047 makes families of soldiers killed in the line of duty in Operation Enduring Freedom or Operation Iraqi Freedom eligible for a death benefit from the state, varying from a minimum of $118,000 to more than $250,000. The benefit will be adjusted over the years to cover the cost of living. To date, more than $530,000 has been paid out under that benefit.
Veterans who want to find out more about the benefits fair can call toll-free (800) 437-9824 or visit www.veteransbenefits.us. Businesses or individuals interested in sponsorship opportunities should call the toll-free number (877) 359-2294.
[News release from the governor's office]