Geoff Sheerin, president of Canadian Arrow, and Chirinjeev Kathuria announced that they have joined forces to form a new corporation called Planetspace that will complete construction and testing of its first suborbital rocket, called the Canadian Arrow. The goal of the company is to make space flight available to the public within 24 months.

Planetspace expects to fly almost 2,000 new astronauts in the first five years of flying and generate revenue from suborbital flights of $200 million (U.S. dollars) in the fifth year. Fares will start at $250,000 for a suborbital flight, including 14 days of training.

Canadian Arrow has completed a number of increasingly powerful engine tests, as well as a successful drop test of the space capsule and recovery system. Canadian Arrow's most recent engine test achieved 50,000 pounds of thrust, demonstrating Canadian Arrow's ability to achieve suborbital flight and making it the most powerful liquid propellant rocket engine ever built and tested in Canada. Canadian Arrow has also filed for patents on its rocket vehicle and engine modifications.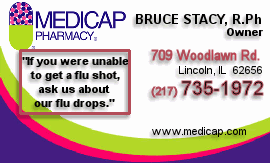 Kathuria is no stranger to privately funded space flight. He was a founding director of MirCorp, the company that made history on April 4, 2000, when it launched the world's first privately funded manned space program and signed up Dennis Tito to be Earth's first space tourist or "citizen explorer." MirCorp was a joint venture with Rocket & Science Corporation Energia. RSC Energia launched the first satellite, Sputnik; sent the first man to orbit the Earth, Yuri Gagarin; built the Mir space station; and is a major partner in the International Space Station.
Like Sheerin, Kathuria has had a love of space since childhood. He has had measurable success in building a number of innovative businesses, including American Teleradiology, Nighthawks and The X-Stream Networks Inc.
Sheerin says that Planetspace has entered final discussions with partners who will establish a reality television show set in space, and with a company to hold an international lottery with space flight prizes.
Canadian Arrow has been granted permission to use Cape Rich, located on the tip of Canadian Forces Meaford Range and Training Area, for rocket test flights. Cape Rich is an ideal location for launch and recovery in the fresh waters of Georgian Bay.
The first test to be conducted at Cape Rich will be of the launch pad abort system. This is a critical safety system designed to pull the crew to safety should there be a problem on the launch pad.
"We are very pleased to have gained permission to use the Meaford Range for our first rocket flights, said Sheerin, president and chief executive officer of Planetspace. "This location is perfect for our operations, and we look forward to a launch later this year."
Canadian Arrow will be working closely with the Launch Safety Office at Transport Canada to secure a launch license for the pending escape tower test. Transport Canada will also coordinate with local police and coast guard during the planning and execution of the launch. Also on hand to recover the rocket components from the water will be Cross Current Divers of London, Ontario. Cross Current Divers was instrumental in the successful recovery of the crew cabin (space capsule) after a drop test from 8,000 feet into Lake Ontario last year.
"We will also be working closely with the appropriate officials to plan for Canadian Arrow's first unmanned launch into space in 2006, and if all goes as planned, Cape Rich will play a pivotal part in Canadian history over the next few years," Sheerin said.
Canadian Arrow continues to develop the concept of a launch from an offshore barge since this would open up the possibility of flights near other locations in the Great Lakes system.
[to top of second column in this article]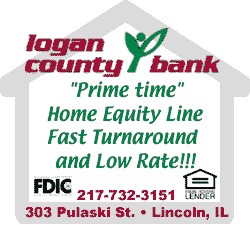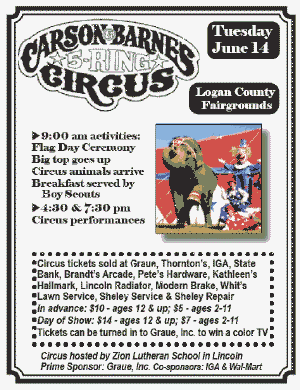 [click on ad for larger poster]
Dr. Chirinjeev Kathuria, chairman, Planetspace
Chirinjeev Kathuria, M.D., M.B.A., is chairman of Planetspace. He has measurable success in building truly innovative companies including:
The X-Stream Networks Inc. -- Kathuria was a director and a major shareholder and helped pioneer the free Internet service providers concept. The X-Stream Network was one of the fastest growing Internet service providers in the world and became the third largest ISP in the United Kingdom. The X-Stream Networks was sold for $75 million in cash and stock and merged with LibertySurf. The combined company went public on the Paris Stock Exchange for $2.9 billion in March 2000.
MirCorp -- Kathuria was instrumental in helping build the company and is a former founding director. MirCorp created world history on April 4, 2000, when the company became the world's first company to privately launch and fund manned space programs. MirCorp signed up Dennis Tito to be Earth's first space tourist or "citizen explorer." MirCorp was a joint venture with Rocket & Science Corporation Energia.
American Teleradiology & Nighthawks -- Kathuria co-founded American Teleradiology, which supplies teleradiological services to hospitals and centers 365 days per year around the clock and today is fourth-largest teleradiology reading company in the United States.
Kathuria, who was born in India, has lived in Illinois since he was 8 months old. He graduated as valedictorian from Downers Grove North School. He earned his bachelor's degree and medical degree from Brown University. He also holds a master's in business administration from Stanford University.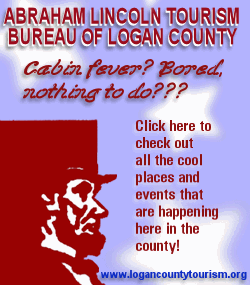 Prior to co-founding the companies listed above, Kathuria helped set up Morgan Stanley's Investment Banking operations in India and helped develop Arthur D. Little biotechnology and health care policy practice in Europe.
Kathuria's published papers include "Biotechnology in the Uncommon Market" and "Segmentation of aneurysms via connectivity from MRA brain data."
Geoff Sheerin, president and chief executive officer, Planetspace
Geoff Sheerin is the founder and president of Canadian Arrow. It is his passion and vision of a passenger space flight industry, conceived when he was just a teenager, that brought Canadian Arrow from a small model rocket and some blueprints to a project that is destined to be a player in an emerging industry.
Sheerin is an industrial designer by training. Prior to working full time on Canadian Arrow, he invented, patented, developed and marketed advanced heat transfer equipment used in cooling large-scale electrical equipment
Sheerin has put years of research and planning into the Canadian Arrow project. His exceptional personal knowledge, energy and enthusiasm for space, combined with strong business ability, have allowed him to bring together a team that has been working to develop a rocket capable of suborbital flight. In 2003, Canadian Arrow opened the doors on the Canadian Arrow Space Centre in London, Ontario.
[News release from Canadian Arrow and Planetspace]