Fairgrounds opened to Abraham Lincoln Presidential Library and Museum visitors
First time in 111 years fairgrounds open to public outside of the state fair

Send a link to a friend
[MARCH 3, 2005] SPRINGFIELD -- Gov. Rod Blagojevich and Illinois Department of Agriculture Director Chuck Hartke announced Tuesday that the Illinois State Fairgrounds will open to the general public for camping, in coordination with the opening of the Abraham Lincoln Presidential Museum. The museum will officially open to the public on April 19, following three days of public events. The fairgrounds will open beginning April 1 to accommodate museum visitors. This is the first time since the fairgrounds were established more than a century ago that they will be open to visitors who are not holding events on the grounds.
"The Abraham Lincoln Presidential Library and Museum will bring thousands of visitors from around the nation to Springfield," Gov. Blagojevich said. "These visitors will stay in local hotels, and now they'll have another option. The proximity of the Illinois State Fairgrounds to downtown Springfield makes them an ideal choice for overnight visitors to park campers and RVs. The space is also inexpensive to rent, which may allow visitors to spend more time in our state capital and enjoy the rest of the sites."

The Illinois State Fairgrounds has 300 rental spaces available for visitors at a $25 per day fee. Water and electrical hookup are included in the rental price. Shuttle service to and from downtown Springfield will also be available to fairground visitors on April 19, the day of the museum's public dedication.

"According to history books, Abraham Lincoln himself was a fairgoer in the mid-1800s, and it's an honor to open up today's fairgrounds to those traveling to Illinois to embrace the legacy of the late president," said Hartke, the agriculture director.

Camping spaces will be available beginning April 1 through Nov. 1, and reservations can be made immediately. For reservations, call Lori Prose at (217) 782-0775.

[to top of second column in this article]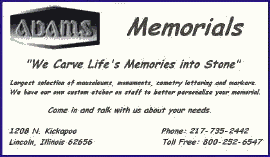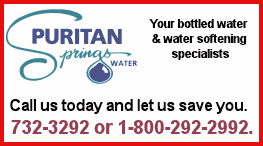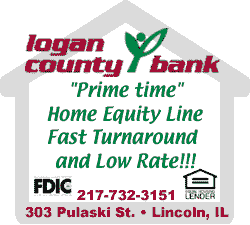 The Abraham Lincoln Presidential Museum, located at Sixth and Jefferson streets in downtown Springfield, will officially open on April 19. The four-day opening celebration will recreate "The Great American Story" of Abraham Lincoln's life through exhibits that employ state-of-the-art technology never seen before in a presidential museum.
Visitors to the museum will enjoy more than 40,000 square feet of innovative exhibits and theatrical presentations -- twice the size of any other presidential museum -- that highlight the life and times of our 16th president. The galleries, which employ 21st-century technology to make the 19th century live again, are the result of collaboration among the state of Illinois, the Illinois Historic Preservation Agency, Burbank, Calif.-based BRC Imagination Arts and a distinguished panel of renowned historians. Select materials from the state's 47,000-item Lincoln Collection will also be displayed at the museum.
For more information about the Abraham Lincoln Presidential Library and Museum, or about the slate of opening activities, visit www.alplm.org.
[News release from the governor's office]