"The current governor is not governing, and he's not making the tough decisions that need to be made," said Brady, a legislator from Bloomington for more than 12 years. "Illinois will not survive another four years of neglect and non-engagement on issues critical to this state. Illinois needs leadership, and I will provide the leadership that will make Illinois the number one state in this nation -- in job creation and job retention, in educating our children, in integrity, in entrepreneurship, and in promoting the basic values that have made our families and our state strong.

"We must have a governor who focuses on job growth, economic development, lower taxes, quality education, access to health care, medical malpractice reform, investing in roads and schools -- not on touting populist ideas and then shrugging them off when they fail," Brady said.

Brady also criticized the current administration for rewarding campaign contributors with state contracts, especially those issued without bidding, and called on the current governor to return those political contributions received from holders of no-bid contracts.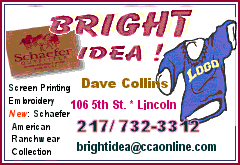 "The current governor talks a good game about ethical behavior and ethics reform, but his rhetoric doesn't match his record," Brady said. "Today I am today calling on the governor to do the right thing and return those contributions that came from individuals and companies who now have no-bid contracts."
For four years, Brady's legislation would prohibit the state from awarding a no-bid contract to any contributor to a campaign fund of the officeholder seeking to issue the contract. In addition, anyone who holds a no-bid contract, as well as his or her immediate family members and employees, would be prohibited for a four-year period from making any contribution to the officeholder responsible for the contract.
[to top of second column in this article]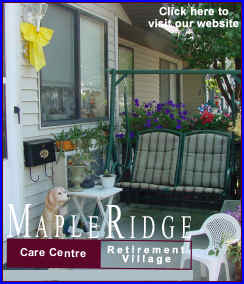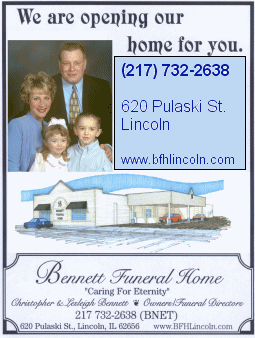 "The taxpayers of Illinois should be able to trust and respect their government in Springfield," Brady said. "This tough legislation will help ensure their hard-earned tax dollars are used for education and other programs that benefit all Illinois families and not to reward wealthy campaign contributors."
Brady also is the sponsor of legislation to require that all state general obligation bond sales be competitively bid.
Brady has spent several months traveling throughout Illinois talking with voters and party leaders about the 2006 gubernatorial election.
"I'm extremely encouraged by the response," Brady said. "Everywhere I go, I hear that my views for a stronger economy, a better job market, a responsible and ethical government, better education, and low taxes mirror the concerns of the people. I will continue to talk with people throughout the state over the next several months as I assess how to best accomplish my vision of making Illinois number one."
Brady has served in the Illinois Senate since 2002 and previously served in the Illinois House of Representatives from 1993 to 2001. He currently is the ranking Republican on the Senate Insurance Committee, the Republican leader on the Senate Pensions and Investments Committee, and a member of the Senate Revenue Committee.
A lifelong resident of Bloomington, Brady and his brothers have owned and operated successful real estate marketing and development, home construction, property management, mortgage, insurance, hospitality, and broadcasting businesses in central Illinois for more than 25 years.
Brady graduated from Central Catholic High School and Illinois Wesleyan University, both in Bloomington. He and his wife, Nancy, have been married for 22 years and have three children.
[News release from Citizens for Bill Brady]