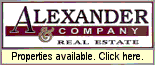 Church Directory

---
---
---
---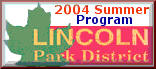 ---
---
Contact us
---
LDN is best viewed with
IE 5.5 or 6.
---
LDN awards
Local:
Dec. 16, 2001
Local Emergency Planning Committee
Jan. 25, 2001
Logan County Healthy Communities Partnership
State:
Oct. 1, 2001
Illinois Public Health Association
posted daily OVER THE NOON HOUR (CST)

Big Ten Commissioner Jim Delaney presents the tournament championship trophy to Illini coach Bruce Weber and the Fighting Illini.
[Picture by Tom Seggelke] click on picture for a larger image.





s
Submit a classified ad online [Lowest cost for advertising in the county!]


GIS progressing
New aerial digital photograph maps completed
Economic development ball rolling

Applications now being accepted for Governor's Pollution Prevention Awards

Surplus property sale

Marriages and dissolutions

Court news

House advances bill to help disabled farmers

Illinois state parks welcome you

Ethanol production: good for the community and the farmers?

CJ&D applauds new study finding no medical malpractice litigation 'crisis'

Railers beat Normal 34-28: pictures and scores from game

Illinois defends No. 1 in win
By Greg Taylor

What I've learned...
Big Ten Mutterings
By Jeff Mayfield