"Sir, this is George Huff over here in the Angel Training Center and we've got a huge situation on our hands, a Code Orange, and you need to get here ASAP!"

"What's going on over there?"

"Well, this new angel named Dawn who is undergoing her first class in the training program is beside herself and about to burst. And since there are no tears in heaven I thought you better get over here in a hurry."

"What is she so concerned about? Kids on earth not meeting her expectations? Grandkids running with the wrong crowd? Or what?"

"No, she's pacing back and forth, and I'm afraid her smile may turn to a frown as she's almost thinking about getting worried. Something about her son who's a college basketball coach. Seems like their team is down by double digits with very little time to play at the Chicago Regional."

"George, you know we don't do sporting events… well, other than that Flutie thing a few years back… and that immaculate reception we pulled off to get that Lincoln guy's goat."

"Michael, you get over here right away and tell her THAT yourself. It's getting worse by the minute."

[Instantly Michael appeared in the room]

"Dawn, what's the problem?"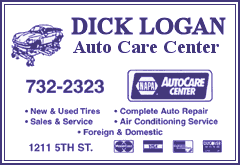 "My Illini are down by 15 with four minutes left in their game versus those pesky 'Cats from Arizona."
"Yes, but, doesn't Illinois have the Rev. Roger Powell Jr. and Deron Williams and Luther Head and Dee Brown? And don't they have James Augustine?
"Not anymore. Augie fouled out with 3:26 to go. Something needs to be done in a hurry!"
"Dawn, you might be onto something. What do you propose?"
"Michael, did you ever see the movie 'Angels in the Outfield'?"
"Yes. We loved the free publicity, but it downplayed the really important things that we do, and like I said, we don't do sporting events anymore."
"But this is my beloved son Bruce and this is the 100th year of Illinois hoops, and I didn't even say a word when my son David was at the Illinois state tournament with his team."
"You have a point there, but still no proposal."
"Let me borrow a few Angels for a few minutes -- they're on break anyway -- and you won't even know they were gone. No one will ever even know that we were there."
All of a sudden, Angel Matt entered the room. He began to whisper in Michael's ear: "I really think you should honor her request. Any mother who had to bring up basketball players or coaches deserves something for her trouble."
Michael thought it all over while rubbing his chin. After a long silence he finally spoke.
"I should probably have my head examined, but after all, our streets are paved in Orange. It seems like it's the least we could do. I hope I don't lose my job over this. But go ahead… but be careful and no crazy stuff."
[Dawn immediately grabbed Matt and Robin and then she snagged Fred. On her way out the Pearly Gates she grabbed Don and Mary and Lynn (she included Lynn because the recent Vanderbilt game was won at the buzzer on such a magical play that she thought he might come in handy just in case).]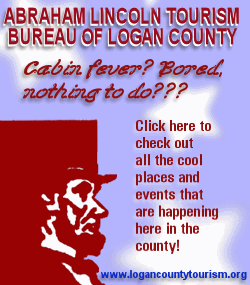 As they made their way to the Allstate Arena, she explained the situation to them. They were already aware of how grave the situation was. Some goofy guy on press row had called the angels out, but there was no reason whatsoever to acknowledge him, even though he told his partner at the table, "Just get me to overtime."
Dawn delivered the strategy to her comrades, and from there things were just a blur. Those at the scene explained the ensuing events like this:
First, Deron Williams hit a 3. Luther Head hit another one following two McClellan free throws. Dee followed Luther's missed shot with a put-back and the Illini were within nine. After a few misses by both teams, Dawn implored her colleagues to pick up the pace. The next thing you know Luther made a superhuman dive and steal and converted it into a run-out and the 'Zona lead was seven. McClellan made one of two free throws and the lead was back up to eight.
Deron Williams made a tough layup in traffic, but Brown fouled Shakur and he canned both charity tosses. Somehow Luther leaped high above the crowd and nailed a long 3-pointer. Then Dee got a steal and laid it in and Illinois was within three. Dawn didn't say a word. Jack Ingram got into the act and someone got his hand on a stray inbounds pass and tipped it to Dee. Somehow the ball got into Deron Williams' hands again and he made a power dribble to his left, rose up and absolutely nailed a 3 that tied the game at 80-all.
If you thought the last four minutes took a long time, the last 40 seconds seemed like an eternity. Somehow nobody scored, but Dee snatched a rebound with five seconds left and Illinois tried vainly to call timeout. In the meantime, Brown tried to hit a streaking teammate on the other end of the court, but his pass was deflected and almost resulted in disaster.
The heavenly band had done their job and the momentum had clearly swung to the Illini. Nobody really knows if Dawn and her crew were still active in overtime. Williams stuck two more 3-pointers and the Illini defense hung on for dear life. If it's true that defense wins championships, it was never more in evidence than in the last few minutes of this game. Especially when you consider how weak the Illini defense was for the first 15-16 minutes of the second half.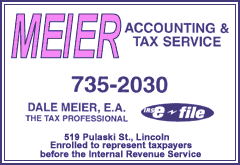 It all came down to the last 11 seconds with Illinois up 90-89. Arizona had the ball at midcourt, but Illinois' defense swarmed the 'Cats and did not allow the ball to even get near the paint. 'Zona settled for a wild 3-pointer by Hassan Adams, and when it bricked off the backboard and the red light went on, Illini nation blew the roof off. That enabled the small heavenly host to slip safely back to their friendly confines totally unnoticed by the crowd… or were they?
[Reporter's note: Of course all names are fictitious. No one will ever really know for sure what happened that day in Rosemont, Ill. Some will call this report, account and depiction to be total fabrication… and they may be correct. Because what actually happened was MORE far-fetched or at least more extraordinary than this account!
One other note… I was there, or at least I think I was, and I have no idea what happened. I will NEVER be able to explain what happened as long as I live. It was the most incredible sporting event that I have ever witnessed. And when it happens to the team you are covering… well, NOTHING could be more special!
And one last thing, "Meet me in St. Louie, because we're going to the Final Four!]