News Index
(from the last 7 days)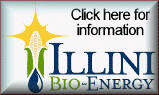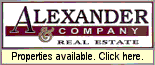 Church Directory

---
---
---
---
---
---
Contact us
---
LDN is best viewed with IE 6 or Firefox 1.2.
---
LDN awards
Local:
Dec. 16, 2001
Local Emergency Planning Committee
Jan. 25, 2001
Logan County Healthy Communities Partnership
State:
Oct. 1, 2001
Illinois Public Health Association
posted daily OVER THE NOON HOUR (CDT)

The 2,300-square-foot station is the new home of the Lincoln/Logan County Chamber of Commerce, Abraham Lincoln Tourism Bureau of Logan County and Lincoln / Lincoln/Logan County Development Partnership.
[picture courtesy of Phil Bertoni]
click on picture for larger image

Other News...




Submit a classified ad online [Lowest cost for advertising in the county!]




Youthful couples to promenade

Law enforcement officials from around the state honor 12 officers killed in the line of duty

State Central Management Services to terminate management contract for improper billing

Rep. Mitchell meets with Orr, Schilling

General Assembly approval boosts biodiesel production

Reminder: Support your local soldiers

'Ask the Learning Advisor'
Kindergarten readiness

Dee Brown declares for NBA draft
Illini junior to test draft waters