At an event in Chicago on Monday, Transportation Secretary Timothy W. Martin and Illinois State Police Director Larry Trent explained that the Memorial Day mobilization will specifically focus on the state's rural roads, which account for 40 percent of Illinois' traffic fatalities. Press conferences were also conducted in O'Fallon, Springfield, Peoria and Rockford.

"This Memorial Day, more than 30 million people across the country will pack up their cars and hit the road to enjoy a long weekend," Gov. Blagojevich said. "And, the single most important way to protect yourself and your family in the car is buckling up. In 2003, we changed the law in Illinois, giving police the authority to stop motorists for not wearing their seat belt. As a result, we're seeing more people than ever wearing their seat belts. But, we must remain vigilant. That's why we are launching this intense effort to make sure people stay safe while traveling during the holiday weekend."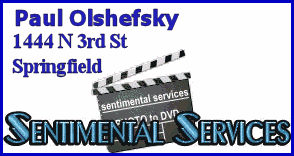 The 3,000 safety belt enforcement zones that will be a part of the Memorial Day mobilization represent an increase of 50 percent over the previous largest enforcement, in 2000. Illinois will place special emphasis on rural communities during this mobilization because they make up a disproportionate number of traffic fatalities, compared with more populated areas. Nationally in 2003, 65 percent of fatal crashes occurred on rural roads; and in Illinois, crashes on rural roads made up 40 percent of all fatalities.
"The most simple thing you can do to save your life in a car crash is to buckle up, and while Illinois is making some major strides in increasing compliance, there are still a lot of people out there that just don't get it," Martin said. "In an effort to meet Governor Blagojevich's goal of 1,000 or fewer traffic fatalities by the end of 2008, we have to get more people buckling up. I think we will get a strong message out to the public with more than 3,000 seat belt enforcement zones during this period."
"The ISP is going to place special emphasis on residential and rural roadways," said Trent, Illinois State Police director. "Whether running an errand close to home or driving on an expressway or interstate, motorists are at equal risk of death or injury if they become involved in a traffic crash. No matter the destination, always using your seat belt saves lives, and we won't compromise on this effort."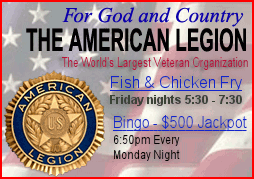 In July of 2003, Gov. Blagojevich signed into law the more stringent primary enforcement seat belt law and measures strengthening the use of child restraint systems. Since then, there has been an increase in safety belt usage from 76 percent in 2003 to 83 percent in 2004.
Provisional numbers for 2004 show the overall deaths on Illinois highways dropped by 98 to 1,356 from 1,454 traffic deaths in 2003. Provisional numbers through May 18 show a decrease of 42 in fatalities, from 463 during the same period in 2004 to 421 this year. The number of children ages 0-9 years who died in traffic crashes dropped by 12.5 percent in 2004 from 2003.
"The stronger seat belt laws supported by Governor Blagojevich, coupled with enforcement efforts by state police, are paying off," said Illinois Tollway Executive Director Jack Hartman. "We've seen seat belt compliance on the Illinois Tollway's interstates rise to 87 percent since primary enforcement took effect."
Margaret Rossiter started Katie Cares, an organization that emphasizes the use of child safety seats, after her daughter was killed in a crash, in which her granddaughter survived with only bruises.
"The impact of the crash was so tremendous it killed my daughter, even though she was wearing her seat belt, but because she made sure Mikaela was in a child safety seat, she survived with only two little bruises on her legs," Rossiter said. "Car seats prevent injury and death. Mikaela is living proof of that. Safety first -- every child, every time."
[News release from the governor's office]