"Right now in Illinois, 2,347 children are missing," Gov. Blagojevich said. "I hope people all over the state will 'Light the Way Home' for our children. Turn on your headlights when you're driving; switch on your porch light to symbolize your commitment to finding these children. All year, let's all remain vigilant and engaged in our communities and help us return kids to safety."

The Blagojevich administration has implemented several initiatives that improve coordination among law enforcement and other agencies when it comes to locating and recovering missing children. In April of 2003, the governor created the Illinois AMBER Task Force, making Illinois one of only two states in the nation to create a partnership with the National Weather Service and the Broadcasters Association. Through the partnership, the Illinois State Police are able to send information on missing or abducted children to radio and television outlets throughout the state for immediate broadcast.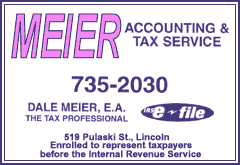 This week the Illinois AMBER Task Force launched a new website, http://www.amberillinois.org, where the latest updates on active AMBER broadcasts will be available, and began airing public service announcements to raise the public's awareness about the AMBER Alert system.
The AMBER Alert was activated 15 times in 2003 and 14 times in 2004, with 11 recoveries credited as a result.
Additionally, Illinois -- in a partnership with Indiana, Iowa, Kansas, Kentucky, Michigan, Missouri, Wisconsin, Nebraska, North and South Dakota, Minnesota, and Ohio -- is active in the Interstate Agreement on Missing and Exploited Children. The agreement was established as a network to improve the identification and recovery of missing children. The council is comprised of representatives of state law enforcement and criminal justice agencies from each of the participating states and meets annually.
"The state police will not waiver in our mission to locate and safely return missing children to their homes and loved ones," said Larry G. Trent, director of the Illinois State Police. "We want to be sure that their recovery remains at the forefront in the minds of our citizens. Initiatives such as these serve to remind us of how precious our children are and that their safety should never be taken for granted. We want to take every possible measure to ensure our children never become victims of these unspeakable crimes."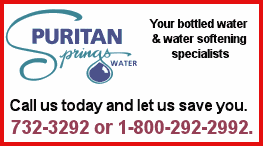 The Department of Children and Family Services, which is responsible for the care of children taken into state custody, has also focused its energy on reducing the number of children who run away from care. In November 2003, the department established a Missing Child Unit. At that time there were 339 missing children in state care, and today the number has decreased to 298. In mid-2003 the department created a database that includes vital information and photos of every child in the state's care and recently hired law enforcement liaison Roberta Bartik, a 30-year Chicago Police Department veteran, to further strengthen the agency's efforts to find missing children.
"All of these resources have combined to reduce the number of missing children in state care; plus DCFS is able to recover children significantly faster now," says Bryan Samuels, director of the department. "The average number of days on the run in 2001 was 238, but the average now is 45 days. We're also improving services that will help prevent youth from going on the run in the first place, because research shows first-time runners often become chronic runners."
To recognize Missing Children's Day, the Illinois Department of Transportation displayed messages on its permanent changeable message boards on Wednesday. The signs read "Missing Children's Day -- Light the Way Home -- Turn on your headlights." The message was displayed on all message boards except those being used for real-time traffic information, such as lane closures, detours, congestion information or for an AMBER Alert.
[News release from the governor's office]