First, you must never believe that quitting smoking is possible. On the contrary, no one has ever quit smoking. Once you've had one puff, you're hooked for life. Might as well just start smoking even if you only inhale some secondhand smoke. You see, if you believe you can quit smoking, then you might actually try to do something about it. Believing is the first, most important step to becoming an evil "nonsmoker." So don't believe what you hear from anyone else. Don't believe your own gut-instinct that tells you that you do have the ability to quit. You don't! It's impossible! Forget it!

Second, don't set a date for quitting. The winners in life are the people who never plan their life. They just get lucky. Money falls from the sky whenever they need it. They get around to doing things "someday."

The losers in life spend time planning their day, planning their goals and dreams; planning, planning, planning. Don't do that! It's a waste of your time. You don't need to know when you are going to do anything. You'll be just fine letting life "happen" to you. Free love, man! Peace!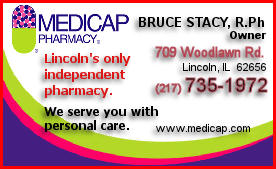 Don't set a date for quitting smoking. That way you'll never know when you should put the cigarettes down for the last time. That way you can just smoke one right after the other, with no thought of when you want to become smoke-free.
Third, to guarantee you'll never quit smoking, don't talk to your doctor about quitting. He or she will just give you a load of hogwash. They think they know everything, those doctors. They say smoking will shorten your life, make you sicker more often, cause sexual dysfunction, give you heart and lung disease, plus a whole bunch of other unsubstantiated claims. Everyone knows that smoking never hurt anyone.
Your doctor would try to offer you his professional advice, and maybe even try to prescribe some "helpful" medications for quitting. They go to school for a million years, and all of a sudden these doctors think they can help heal people! Imagine. Oh, sure, studies may show that smokers who consult with their physician are more likely to quit, but then everybody knows that no one every quit smoking, right? (See the first method, above.)
Fourth, don't exercise. Exercise is hard. You have to burn calories. You have to discipline yourself to move your muscles three or four times per week. You have to stop watching TV for 30 minutes. No way!
Stay seated and smoke another pack. Or two.
Exercise is good for you, they say. It can help you take your mind off smoking. It can relieve stress. But you have cigarettes to relieve stress, right?
[to top of second column in this article]