The Illinois Finance Authority will work with community banks and lenders to provide loans and loan guarantees to qualified farmers and farmer co-operatives that construct wind turbines for use as alternative energy. The program begins immediately, with a goal to launch community-scale projects by the end of 2006 that will generate new wind-to-energy market capacity across the state.

This aggressive effort to promote the use of wind energy in Illinois is part of the governor's Opportunity Returns initiative -- his comprehensive, proactive strategy to promote economic growth throughout the state.

"Relying more on our homegrown energy sources will not only make our air cleaner to breathe, but will also provide consumers some relief from high gas prices, help make the energy grid more reliable and bring much-needed jobs and economic growth to our rural communities," Blagojevich said. "This partnership with the Illinois Clean Energy Community Foundation will help increase our use of one of Illinois' untapped renewable natural resources and provide an important economic boost to our farmers."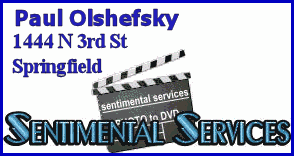 In the State of the State speech earlier this year, Blagojevich announced his commitment to a Renewable Energy Standard for Illinois, with a plan for the state to get 8 percent of its total electricity supply from renewable energy resources like wind by 2012 -- up from less than 1 percent today. A recent study by the University of Illinois at Chicago found that the governor's plan also would create 7,800 jobs by 2012.
The Illinois Clean Energy Community Foundation and the Illinois Finance Authority worked together to develop the Renewable Energy Development Fund to support a primary mission of both organizations: to encourage and support development of renewable energy resources. With the foundation providing the financial resources, the authority will use its financing expertise and community banking relationships to help Illinois farming operations obtain access to capital for wind-to-energy projects.
"Governor Blagojevich understands wind turbines help farmers and co-ops diversify their income stream, which, in turn, helps strengthen the economic environment throughout Illinois," said Jill Rendleman, interim executive director of the Illinois Finance Authority. "Through long-standing relationships in the agricultural community, we've identified tremendous interest for assistance in financing these types of projects, and now we have the resources to do it."
Within the next six months, the Illinois Finance Authority will host at least three informational seminars across Illinois to educate farmers, landowners, developers and agricultural lenders about the Renewable Energy Development Fund and its requirements. Community banks will be encouraged to lend funds for the development of wind projects that meet the authority's qualifying parameters. The evaluation and approval process will be the same as procedures currently in use for existing Illinois Finance Authority loans and guarantees.
"Expanding the use of renewable energy resources is one of the foundation's key goals," said Phil Novak, chairman of the Illinois Clean Energy Community Foundation. "We do this by providing support for projects that create economic benefits for the state's communities, diversify Illinois' energy portfolio and decrease pollution. We're confident that this $4 million grant to IFA will help make this happen."
Under the general provisions of the Renewable Energy Development Fund, borrowers must contribute a minimum of 10 percent equity and are limited to community-scale projects that are under 20 megawatts. Projects must be located in Illinois and will be required to meet the specific requirements of the participation loan or loan guarantee being requested.
The governor has also supported wind energy through grants from the Illinois Department of Commerce and Economic Opportunity. The department has, for instance, provided $250,000 for a wind turbine installed by the Illinois Rural Electric Cooperative in Pike County and a $150,000 grant to Bureau Valley School District in Bureau County.
About the Illinois Finance Authority
The Illinois Finance Authority is a self-funded state authority that fosters economic development and job growth by providing access to affordable capital for Illinois businesses and institutions. The agency works in a variety of sectors, including agribusiness, manufacturing, local government, health care, education and not-for-profit. Since its inception in 2004, the agency has approved $7 billion in project financing in Illinois and issued $5 billion in financing, making it one of the top-ranked tax-exempt bond issuers nationwide and in the Midwest. Funding managers for the agency are located throughout the state. For additional information, visit www.il-fa.com or call (800) 717-6066.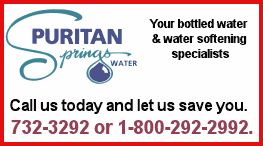 About the Illinois Clean Energy Community Foundation
The Illinois Clean Energy Community Foundation is a private, nonprofit organization that supports efforts to improve energy efficiency, develop renewable energy resources and protect natural areas and wildlife habitat throughout Illinois. During the last five years, the foundation has awarded more than 1,700 grants totaling more than $92 million for projects in 96 Illinois counties. More information on the Illinois Clean Energy Community Foundation is available at http://www.illinoiscleanenergy.org.
About Opportunity Returns
The governor's Opportunity Returns regional economic development strategy is the most aggressive, comprehensive approach to creating jobs in Illinois' history. Since a one-size-fits-all approach to economic development just doesn't work, the governor has divided the state into 10 regions, each with a regional team that is empowered and expected to rapidly respond to opportunities and challenges.
Opportunity Returns is about tangible, specific actions to make each region more accessible, more marketable, more entrepreneurial and more attractive to businesses. It is about upgrading the skills of the local work force, increasing the access to capital, opening new markets, improving infrastructure, and creating and retaining jobs. Opportunity Returns is about successfully partnering with companies and communities, both large and small, to help all of Illinois reach its economic potential.
[News release]