"I'll tell you what, I feel like you can take all of the names on our roster and put them in a hat," says Lynx coach BJ McCullum, "and I'll pick five, and then you can pick five. And, you will see a pretty competitive basketball game."

"We've got several guys who can play the game of basketball. It's a great luxury to have."

McCullum's wealth of riches can be divided into three different groups: three returning sophomores, a seven-man freshman class and two transfers from Spoon River Community College. With a win a week ago over Rend Lake College, the Lynx moved to 3-0.

The returning sophomores are Sheldon Evans, Jake Littrel and Brandon Alexander.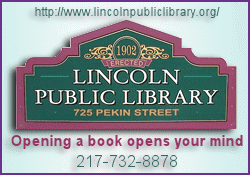 "Sheldon plays hard every day," said McCullum. "He comes from a successful high school program, and he brings the right attitude every day.
"Jake's just a scrapper. We ask him to play every position on the floor, from the point to the post. And he does it all very well. He's just a good basketball player.
"And then Brandon is the returning freshman of the year in our conference. He's just got a knack for getting to the basketball on both ends of the floor. He's a great rebounder. Brandon every night is going to give us double figures night in and night out, and you hardly even notice it by the way he scores."
Thus far, the freshman class has been led by a familiar face to area fans -- LCHS graduate and 2004 Courier Player of the Year David Pickering. Pickering is the son of former Lynx coach Allen Pickering, who led the Lynx to a second-place finish in the 1981 NJCAA Division II national tournament.
The younger Pickering has been off to a hot start for the Lynx, taking home MVP honors in the opening tournament at Waubonsee College. Alexander and freshman PJ Keaton were also named to the all-tournament team.
"David started coming in last spring and playing with our players in pickup games," said McCullum. "He was very good in those last year. He's another kid who comes out of a great high school program. He's had success here early, but that doesn't surprise me, because his high school team would not have had success without good players.
"He plays hard defensively, but our defensive rules are different than the ones he played with in high school. But, great defense is great defense. Lincoln High School played great defense, and it's more of an attitude than anything else. He's still adjusting defensively, but as he gets better on that end, he has a chance to be a really, really good player here.
"PJ Keaton is another kid who comes from a good high school program," the coach said. "Champaign Central was 21-7 last year. He's versatile, because he can play any of the three perimeter positions. He works hard every day and cares a lot. He's a real winner. He's going to be a really good player here.
"I think, before he leaves, if he continues his hard work in the weight room, he can be a Missouri Valley Conference-level point guard."
Other members of a strong freshman class are Robb Rabenau, Dan Miller, Victor Brown and Scott Spetz.
"Rabenau's a real versatile player. He's a big guy that can play inside and out," McCullum said. "He's a tough kid, and I think he's going to be another really good player for us.
"Dan is another kid who's been in a winning high school program. He was the starting point guard for Downers Grove South, who finished third in the state last year in AA, and he contributed a lot to that.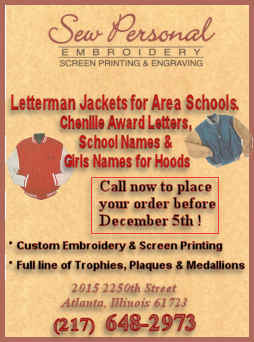 "Victor has probably the best footwork of any big guy I've been fortunate enough to have here in the last few years, maybe since Marcus Griffin," McCullum said. "And, Scott Spetz comes in here and busts his butt every day, day in and day out. Every team needs a guy like Spetz."
Rounding out the Lynx roster are transfers Kyle Jacobs and Shawn Bridgewater. Easing the transition for the sophomore duo are the similarities in the offenses run by McCullum to that of Spoon River.
"Kyle and Shawn played for my ex-assistant coach and best friend Jon Grzanich at Spoon River," said McCullum. "The things that John and I do are very similar. We both play man-to-man defense and a motion offense. The systems are very similar, so it has not been a big adjustment for them, other than becoming comfortable with the players around them."
"Shawn Bridgewater is very explosive," said McCullum. "He's powerful player around the basket and a good stationary shooter. He's played in the post most of his life. We're trying to get him acclimated to being on the perimeter and being able to help us more away from the basket."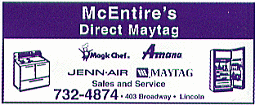 "Kyle Jacobs is very athletic. He's moving from being a post player as well. We've been using him all over the court. We need him to be a little more solid with the basketball and work on the perimeter shot a little bit, but he brings a lot of energy. He was our hardest worker in the preseason."
According to McCullum, the perfect antidote to any chemistry problems for the eclectic group has been provided by one thing the majority of his players have in common: winning pedigrees.
"The biggest adjustment has been getting all of the different skills together and finding role definition for each player," said the coach. "But, we try to recruit kids and bring in kids that come in from winning backgrounds. When you have kids who make winning the priority, chemistry isn't really an issue."
Despite graduating 10 sophomores from a team that placed fifth at the NJCAA national tournament, McCullum sees no reasons for fans to lower their expectations.
"We lost a lot," said McCullum. "We only have one returning starter. But, we do have three sophomores back from a 28-8 team and two sophomore transfers from Spoon River that we tied for the conference title with, and they were 25-7. We've got five guys who won a conference title last year, so it's not like they don't know what it takes to win. The freshman class is made up of winners too."
McCullum saw no shortage of good reasons for fans to make it Davidson-Sheffer Gymnasium for a Lynx home game this season.
"We're going to play hard, it's going to be exciting, we're very athletic, we're going to play above the rim, we've got kids who can shoot it," said McCullum.
"When you go to an athletic event, you want to see guys give it their all. We're 3-0 right now, and so far, we've done that. I think that's the best reason to come and see them. They're going to give it everything they have every night."
The next Lynx game is Friday against Moraine Valley at 6 p.m. in Canton. The next home game is Nov. 22 against Carl Sandburg at 7:30 p.m.
[Lincoln College news release]