Irving Park Road Plaza is the first of eight toll plazas scheduled to provide Open Road Tolling lanes by the end of 2005. Per the governor's mandate to deliver the benefits of Open Road Tolling as soon as possible, conversion of the remaining toll plazas will be complete in 2006. Illinois is the first state in the nation to convert a barrier toll plaza system to the new Open Road Tolling technology.

"Our tollway system was intended to make it easier and faster for drivers to get where they're going," Blagojevich said. "But it became slower and less efficient over the years, as more people began using it. That's why, a little over a year ago, I outlined our vision for a new Open Road Tolling system. Today that vision starts to become a reality. By implementing the best technology and planning, we can help commuters spend less time in traffic and more time doing what they want, like spending time with their families."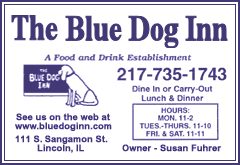 The conversion of the tollway's traditional toll plazas to a barrier-free system allows I-PASS users to travel at highway speeds on the mainline while their tolls are collected electronically by a monotube overhead, reducing congestion and travel times. As a rule, each plaza will have as many Open Road Tolling lanes after conversion as there are mainline lanes leading into or exiting the plaza. Vehicles without I-PASS or that need to exit shortly after the plaza will pull right into smaller traditional toll plazas, where they can pay cash to toll collectors or use I-PASS and not affect the flow of traffic on the mainline. Separating I-PASS traffic from vehicles paying cash also improves safety at toll plazas.
"This is the light at the end of the tunnel for the construction that is under way at multiple toll plazas," said Illinois Tollway Executive Director Jack Hartman. "Drivers who have been inconvenienced by toll plaza construction can now see the benefits that are coming as soon as this year."
Open Road Tolling lanes are also scheduled to be delivered at the following toll plazas in 2005: Edens Spur, I-94; Boughton and Army Trail Road, I-355; as well as Cermak, 82nd Street, 83rd Street and Touhy, I-294; with the remaining mainline plazas to be converted by fall 2006.
Since the Tri-State is the busiest road in the tollway system and a primary route for trucks, early work was focused on converting its toll plazas to provide nonstop travel for freight. For every 15-minute reduction in trip time, a typical truck saves $25. Open Road Tolling also reduces emissions at toll plazas, since vehicles no longer have to slow down, stop and accelerate again.
[to top of second column in this article]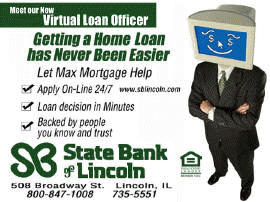 The event Sunday included representatives from the road-building community and organized labor, which are benefiting from the 42,000 jobs that have been created this year alone by the governor's 10-year, $5.3-billion Congestion-Relief Plan, "Open Roads for a Faster Future."
Open Road Tolling is just one of the projects under way as part of the Congestion-Relief Plan, which will reduce average travel time on the tollway by another 10-15 minutes one way. Construction has also started on the extension of I-355 south to Will County; the reconstruction of the Reagan Memorial Tollway, I-88; and the rebuilding and widening of the South Tri-State, I-294, from the I-394 Kingery Expressway to 167th Street.
In addition to delivering Open Road Tolling at eight toll plazas, other construction milestones coming up in 2005 include completion of the rebuilding and widening of the "washboard" section of I-88 in DuPage County, the rehabilitation of 32 miles of pavement on the far end of I-88 in Lee and Ogle counties, and the rebuilding and widening of the northbound lanes on the first five miles of the South Tri-State by year's end.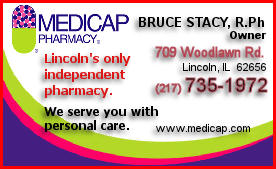 The tollway has been working hard to minimize the effects of construction by maintaining the same number of lanes during construction whenever possible, sending alerts to media about temporary lane closures (usually scheduled off-peak), and providing construction and traffic information to the public through the following mechanisms:
Website, www.illinoistollway.com -- Construction section has details by road and lane closures
1 (800) TOLL-FYI -- Information available on any lane closures (tollway attempts to maintain same number of lanes during construction except for temporary, usually off-peak lane closures)
Roadway and overhead signs, including dynamic message signs
Tollway e-newsletter -- Sign up at www.illinoistollway.com.
The Illinois Tollway maintains and operates 274 miles of interstate tollways in 12 counties in northern Illinois, including the Ronald Reagan Memorial Tollway, I-88; the North-South Tollway, I-355; the Northwest Tollway, I-90; and the Tri-State Tollway, I-94, I-294, I-80/I-294. In 2005, the tollway kicked off the governor's 10-year, $5.3-billion Congestion-Relief Plan, which will reduce travel times by rebuilding and restoring 90 percent of the system, adding lanes to about 117 miles of existing roads, converting 20 mainline toll plazas to barrier-free Open Road Tolling, and extending I-355 south to I-80 in Will County.
[News release from the governor's office]