County to hire local engineer for highway position

Send a link to a friend
[NOV. 15, 2005] The county road and bridge committee brought forth a recommendation for the county highway engineer position. The current acting Logan County highway engineer, Bret A. Aukamp, was recommended to the board for the appointment.
Aukamp already is a "Professional Engineer." He will need to pass the Illinois Department of Transportation exam, which covers state statutes, to become certified as a county engineer. Then the county can submit him for appointment to the position.

Aukamp was born and raised west of Lincoln. He worked with a consultant engineering firm in Springfield up to October 2002, when he came to work in Logan County. He was assistant engineer under the former county engineer, Tom Hickman, up to the time Hickman left on Aug 17. At that time the board appointed him as acting county engineer. He is well-acquainted with the operation of the highway department and the road needs of Logan County.

Road and bridge chairman Terry Werth said that they would offer him $75,000 a year on a six-year contract.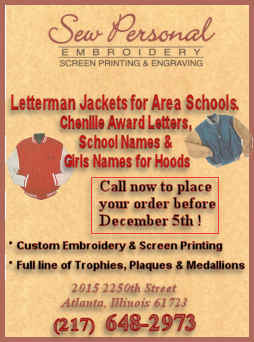 A tentative vote indicated that the board would approve the recommendation on Tuesday.
In other highway matters, Werth said that the county has begun meeting and working with the city of Lincoln on plans for the Fifth Street Road project. Aukamp met with city engineer Mark Mathon and Lisa Cramer, an engineer with Hanson Engineering, a consulting firm that has been involved with the Fifth Street Road project for the past several years. Cramer is getting an updated cost estimate. They will continue to meet every two weeks to discuss the project.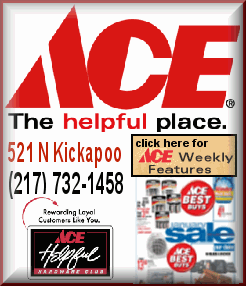 The reconstruction of the road has long been identified as vital to business and housing development and is viewed as the new gateway to Lincoln.
The renovation has in the planning to be done in segments and stages between Lincoln Parkway and Middletown. However, critical federal funds were slow in passing Congress and then far short of the anticipated amount when they did pass, delaying the start of the project even further.
Fifth Street passes through city- and county-zoned properties from Lincoln Parkway for several miles to the west. City and county will need to work together to determine what can be done together. Both government entities have made great strides working collaboratively in the last year and recognize that it will take more of the same to get this road project under way.