TechLine
Accessible Web Publishing Wizard for Microsoft Office Version 2.1

Send a link to a friend
Upgraded features and new documentation highlight new version
[NOV. 16, 2005] CHAMPAIGN -- The Illinois Center for Instructional Technology Accessibility at the University of Illinois at Urbana-Champaign recently released the latest version of the Accessible Web Publishing Wizard for Microsoft® Office. Version 2.1 features support for converting graphical "autoshape" elements with text into either graphics or text in the output; improved Excel support, including toggling of row and column indexes; XHTML 1.0 Transitional output; better installation for people running as "restricted" security users; and more. Along with the new version, online documentation has been revised to include best practices for development and a tutorial on using the accessibility wizard to convert Word documents and PowerPoint presentations.
The Accessible Web Publishing Wizard for Microsoft Office provides a simple way for instructors, administrators, students, staff and Web developers to create highly accessible and standards-compliant Web versions of Microsoft Office documents without having any knowledge of the details of Web accessibility standards. These documents can be put on the Web, e-mailed to colleagues, shared on intranets and read with a wider variety of Web browsers. As well, documents and presentations converted with the accessibility wizard overcome barriers such as hardware limitations or slow Internet connections.

Christy Blew, a member of the accessibility wizard team, said: "The wizard produces documents that are beneficial to more than just those with disabilities. These documents are able to be viewed in multiple browsers and on many independent devices. Using the wizard can save a developer time in the long run, as they create documents that are accessible now instead of having to go back later and redo them to meet accessibility."

Used as a companion with Adobe Acrobat, the accessibility wizard provides an additional method for creating documents and presentations that can be read on cell phones, on a PDA, with text readers and other devices.

[to top of second column in this article]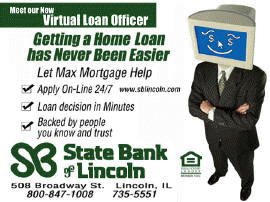 A demo version of the Accessible Web Publishing Wizard for Microsoft Windows is available at www.accessiblewizards.uiuc.edu. The price for a single-user standard license is $39.95. Bundled standard licenses are available as well as site licenses, which allow the wizard to be used on a large number of computers at a much smaller unit cost than standard pricing.
For more information about the accessibility wizard for Microsoft Office, visit www.accessiblewizards.uiuc.edu or send an e-mail request to office@rehab.uiuc.edu.
The development of the wizard was supported in part by the National Institute on Disability and Rehabilitation Research Grant H133G030079, Illinois Board of Higher Education, University of Illinois at Urbana-Champaign, College of Applied Life Studies and Disability Resources and Educational Services.
[Illinois Center for Instructional Technology Accessibility news release]