Winter Preparedness Week

Send a link to a friend
[NOV. 16, 2005] Snow and hazardous driving conditions caught many people off guard the day before Thanksgiving in 2004, on the busiest travel day of the year, despite advance forecasts and warnings. The problem -- most people who became stranded in central Illinois were not prepared for winter travel.
To help the citizens of Illinois become more aware of the dangers of winter, the National Weather Service has declared the week of Nov. 13-19 Winter Weather Preparedness Week in the state of Illinois. The National Weather Service is joining forces with the Illinois Emergency Management Agency, American Red Cross, Illinois State Police, Illinois Department of Transportation, Illinois Department on Aging, and the Office of the State Fire Marshal to educate the public about the hazards of winter weather.

Winter weather is often called the "deceptive killer" because winter storms and extreme cold result in nearly 80 fatalities annually across the United States. Numerous traffic accidents, injuries from slips and falls, and many cases of frostbite are also some of the consequences of the winter season.

"Now is the time to prepare," said Chris Miller, warning coordination meteorologist with the National Weather Service in Lincoln. "Recent disasters across our country have underscored the importance of being ready for storms and heeding the warnings."
Some simple and inexpensive things that can be done to get ready for the winter season are:
Make sure you and your vehicle are ready for winter driving conditions. If you are planning a trip, check the weather forecast along the entire route.
Have a winter storm survival kit in your auto, with the following items:

Cell phone and charger
Blankets and extra clothing
Flashlight
First-aid kit and any prescription medications
Ice scraper, snow brush and small shovel
Booster cables, tool kit, a tow rope and sack of sand or cat litter
Water and high-calorie, nonperishable food
Compass and road maps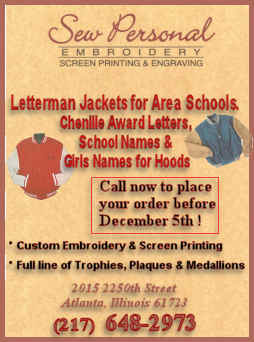 Know the terms related to winter storms and extreme cold:

A watch means that a winter storm is possible and you need to watch weather forecasts closely.
A warning means that a winter storm is imminent or already under way. Travel is not recommended, unless it is an emergency.
An advisory means that the winter weather will produce an inconvenience to travelers. Extra precautions need to be taken to avoid accidents.

Have emergency supplies on hand at work and home, including a battery-operated NOAA weather radio, extra food and medication, flashlights, and extra batteries.
Winterize your home to save money on fuel costs. If you have an alternate heating source, use it safely with proper ventilation to avoid carbon monoxide poisoning.
For more information about being adequately prepared for winter weather, visit the NWS Lincoln "Winter Weather Safety" Web page at www.weather.gov/Lincoln/winter/winter.php.
[National Weather Service, Lincoln, news release]