Unfortunately for coach Carol Wilson and her players, only the numbers on the scoreboard reflect the game's winner. Despite giving Illinois Central College a first-half scare, those numbers at Sheffer-Davidson Gymnasium read 93-71 in favor of the Cougars. The Lady Lynx fall to 1-2 on the season.

"We told them after the game that it was definitely a moral victory," said Wilson. "ICC is a very talented team, and we gave them all we had. If we come out and play as hard as we did tonight every game, we're going to be pretty good."

"We told them (before the game) that this is a once-in-a-lifetime opportunity. They'll probably never get another chance to say you knocked off the number one team in the nation. We told them they had nothing to lose and to just go out, play hard for 40 minutes and see what happens."

The Lady Lynx got off to a fast start, playing the Cougars even through the first 15 minutes. A 24-23 lead with 5:41 remaining in the first half would be the last lead for LC, as an ICC bucket gave the Cougars a 25-24 lead. The visitors outscored the Lady Lynx 12-6 over the last five minutes to take a 37-31 lead into the half.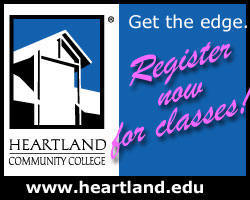 "We came out and played very well," said Wilson. "I thought we played great defense, we handled their pressure, kept their big girl in check. Then, at about the 4½-minute mark, we started losing focus and they made a nice little run."
ICC would keep the momentum into the early part of the second half, pulling away to a double-digit lead despite LC's attempts at an epic comeback. A Gina Thompson 3-pointer with 9:40 seconds left in the second half cut the Cougar lead to nine, with the Lady Lynx trailing 70-61.
ICC would respond with a game-sealing 10-0 run over the next three minutes, which left the Lady Lynx trailing 80-61 with 6:46 remaining in the game.
"The second half, we just missed some shots early that we needed to make," Wilson said. "We started getting impatient with our offense. And, they were in the bonus with 16 minutes left in the second half, and we didn't capitalize on that at all. We kind of backed off of them and let them get a big enough lead to coast."
The Lady Lynx were led in scoring by Kellie Klassen and Johnna Wesby, each finishing with 11 points.
[to top of second column in this article]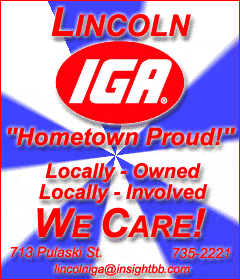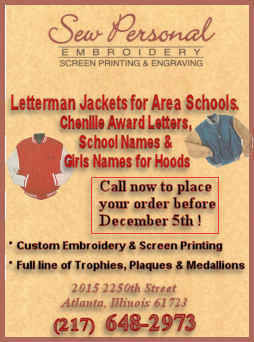 Particularly detrimental to Wilson's squad was the play of ICC's Suzanne Bofia. The 6-foot-6 sophomore forward finished with 29 points to lead the Cougars.
"We tried to limit her the best we could," said Wilson. "We wanted to push her around a little bit and try to keep her away from the basket, make her shoot something other than a 2-footer and stop her from getting second chances.
"We knew coming in it would be a challenge for us. That kind of size is just tough to stop, no matter what you do. After a while, I think it wears on you, and that's what happened tonight."
Another troublesome element for LC was ICC's patented full-court press defense, which helped contribute to 23 Lady Lynx turnovers and made finding an offensive rhythm difficult for the home team.
"That's their bread and butter," said Wilson. "They pressure you end to end. They like to play 40 minutes of 'who can handle the ball better' basketball."
"We did a nice job handling it early, and then we just lost focus. We got away from it a little bit, and then certain people just tried doing too much."
"We want to make every game an up-tempo game," said ICC coach Steve Garber. "I thought in the beginning, we came out flat and missed some easy buckets. As the game went on, we really focused."
One thing that went unquestioned by both coaches was the effort put out by the Lady Lynx.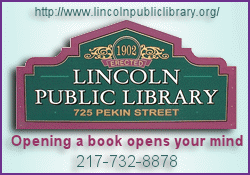 Garber, in particular, came away impressed by his opponent.
"The thing with being number one is you're always going to get everyone's best effort," said Garber. "Lincoln certainly played hard, and I give those kids a lot of credit. They really gave us their best shot."
Wilson, while pleased with the effort of her squad, was hardly surprised by it.
"They are always going to do that," said Wilson. "That's how they play. Our girls are always expected to give the other team and the fans their best effort, night in and night out."
[Justin Tierney]