First, you may ask, Who is left? That would be an excellent question, so let's dive right in. Illinois has 11 eligible players on this season's team. The roster includes:
Seniors: Dee Brown and James Augustine, both starters last year.
Juniors: Rich McBride, Warren Carter and Marcus Arnold
Sophomores: Brian Randle and Shaun Pruitt
Freshmen: Calvin Brock, Chester Frazier, Jamar Smith and Charles Jackson
Brown and Frazier are point guards, while McBride and Smith are shooting guards. Jackson, Pruitt and Arnold are beefeaters down low, while Carter, Randle and Brock seem to be players who are most interchangeable. The leader of this year's squad, without a doubt, is the lovable Dee Brown. He may be the most popular Illini athlete of all time, or at least of the past quarter-century. Get used to seeing his face everywhere, from the TV to magazines to newspapers.
The next obvious question is who will play and who will be left out of the mix. My best guess on Nov. 17 is a starting lineup of Brown, McBride, Randle, Augustine and Pruitt. However, I expect Smith, Frazier and Carter to play big minutes, and don't be surprised to see Illinois revert to three-guard lineups as the season rolls along. Coach Bruce Weber has warned fans that the offensive juggernaut that was last year's Illini is no more and that the staple of this season's team will have to be lock-down defense. That is why players like Randle and Arnold could play huge roles on this team. Conventional wisdom would say Jackson will be redshirted, but many, including Mayfield, would say all 11 players will be needed at some point this year. Even Calvin Brock, who at this point seems to be No. 11 on the depth chart, could emerge as a player to be counted upon if his defense becomes consistent.
The schedule this year appears to be favorable, especially the nonconference portion of the slate. Highlights of the November-December action include a rematch Nov. 29 in Chapel Hill of last season's championship game, an Assembly Hall game against Georgetown on Dec. 8, a trip to Portland to face Oregon on Dec. 10 and the annual Braggin' Rights game in St. Louis on Dec. 21 against Quinny the Pooh and Missouri. Fourteen games in all make up the nonconference schedule, and Illinois should be favored in every one except the Oregon game, which looks like a tossup. The conference schedule begins and ends with Michigan State, currently No. 4 nationally, and includes trips to Ohio State and Wisconsin with no return games against the Buckeyes or Badgers in Champaign. Illinois finishes the conference schedule with three out of four games on the road
-- another tough break.
Illinois begins the season ranked No. 17 in both the AP (sportswriters) and ESPN poll (coaches). I really think that is a fair ranking at this point and maybe even a little high. In terms of the conference, I've seen the experts pick Illinois anywhere from second to sixth. Again -- it would be possible to argue either a second-place or fifth-sixth-place finish. My gut tells me Illinois will once again be in the conference title hunt, but visions of 37-2 or outright conference titles are probably just dreams at this point.
The final element of this year's team that goes overlooked by most involves the captain of the ship. Coach Bruce Weber has been ridiculously good up to this point, and I for one am so glad that Weber is our coach and that guys like Mike Davis are still at Indiana and Steve Alford is still on the sidelines in Squawkland and Tommy Amaker is still wearing the Maze and Blue. Weber is the man -- without a doubt -- and I think the improvement Illiniland will see this season with our young but talented team should solidify any questions about Weber.
[to top of second column in this article]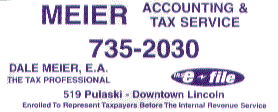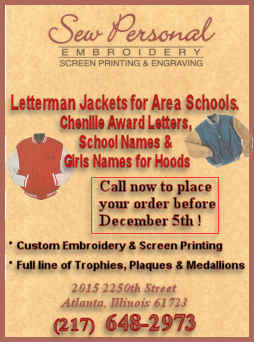 So, here we go -- it's time for college hoops. I've waited months for this season and really look forward to what lies ahead for Illini Nation. Go, Illini!
2005-2006 Illini men's basketball schedule
Nov. 18 -- vs. South Dakota State, 7 p.m., WCIA

Nov. 20 -- vs. Texas-Pan American, 4 p.m., no TV

Nov. 22 -- vs. Texas Southern, 7 p.m., WCIA

Nov. 25 -- at South Padre Island, Texas, vs. Wichita State, 3:30 p.m., CSTV

Nov. 26 -- at South Padre Island, Texas, vs. an opponent to be announced, WCIA

Nov. 29 -- at North Carolina, 8 p.m., ESPN

Dec. 3 -- vs. Xavier at United Center, 1 p.m., WCIA

Dec. 5 -- Arkansas-Little Rock, 7 p.m., WCIA

Dec. 8 -- vs. Georgetown, 8 p.m., ESPN

Dec. 10 -- at Oregon (Portland), 7 p.m., Fox Sports Net

Dec. 18 -- vs. Coppin State, 4 p.m., no TV

Dec. 21 -- vs. Missouri at St. Louis, 7 p.m., ESPN

Dec. 28 -- vs. Southeast Missouri State, 7 p.m., WCIA

Dec. 30 -- vs. Tennessee-Martin, 7 p.m., WCIA

Jan. 5 -- vs. Michigan State, 8 p.m., ESPN2

Jan. 7 -- at Iowa, 1 p.m., ESPN

Jan. 14 -- vs. Michigan, 3:30 p.m., WCIA

Jan. 17 -- at Indiana, 6 p.m., ESPN

Jan. 21 -- at Northwestern, 3:30 p.m., WCIA

Jan. 25 -- vs. Minnesota, 8 p.m., WCIA

Jan. 28 -- vs. Purdue, 3:30 p.m., WCIA

Jan. 31 -- at Wisconsin, 6 p.m., ESPN

Feb. 4 -- vs. Penn State, 8 p.m., WCIA

Feb. 12 -- at Ohio State, noon, CBS national

Feb. 15 -- vs. Northwestern, 7 p.m., WCIA

Feb. 19 -- vs. Indiana, 2:30 p.m., CBS national

Feb. 21 -- at Michigan, 6 p.m., ESPN

Feb. 25 -- vs. Iowa, 5 p.m., ESPN

Feb. 28 or March 1 or 2 -- at Minnesota, time and television to be announced

March 4 -- at Michigan State, time and television to be announced

March 9-12 -- Big Ten tournament at Indianapolis, Ind.