Illinois to separate juvenile and adult corrections

Send a link to a friend

Juvenile Justice Department to provide offenders treatment and services

[NOV. 18, 2005] CHICAGO -- Gov. Rod R. Blagojevich signed legislation Thursday creating a new Illinois Department of Juvenile Justice. The new department will provide treatment and educational, vocational, social and emotional services to the state's young offenders to help them get on the right track.
Senate Bill 92, sponsored by Rep. Annazette Collins, D-Chicago, and Sen. John Cullerton, D-Chicago, separates the juvenile justice division from within the Department of Corrections and makes it its own agency. The legislation received final approval in the General Assembly last week during the fall veto session.

"The new Juvenile Justice Department will give troubled kids the help they need to make sure a brush with the law in their youth doesn't lead to a lifetime of crime and incarceration," Blagojevich said. "This year, the state reported the largest decline in juvenile parole violations on record. This new law will help us continue this trend and get these kids on the right path."

"I would like to thank Governor Rod Blagojevich for recognizing the importance of this legislation by signing it into law so quickly," said Collins, who sponsored the bill in the House. "I would also like to commend the governor for his continued commitment to our children by pushing for additional funds for early childhood education, more funds for school funding, initiating the All Kids program and now for helping juveniles that are part of the correctional system get the necessary skills in order to succeed in life. Governor Rod Blagojevich is truly a 'governor for kids.'"

"This law is a new start with a new mind-set regarding juvenile justice in Illinois," said Cullerton, sponsor in the Senate. "Establishing a separate department will do more to reduce crime and rehabilitate juveniles, rather than placing them in a system where they become hardened criminals."

[to top of second column in this article]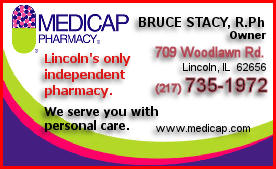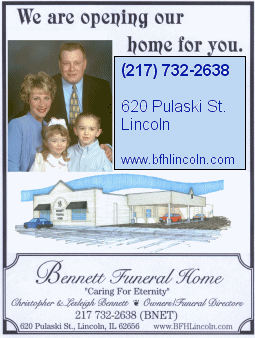 There are approximately 1,400 juveniles incarcerated within the Illinois Department of Corrections, and nearly 47 percent of juvenile offenders return to the system. By creating a separate Department of Juvenile Justice, young offenders will receive individualized services, including educational, vocational, social and emotional services that will help enable them to become productive adults. It's expected that the new department will help reduce the number of juvenile offenders who return to the juvenile system.
In addition to the services provided inside juvenile facilities, the new department will also provide transitional and post-release treatment programs for juveniles, including counseling, mental health and substance abuse services.
Senate Bill 92 moves eight juvenile facilities and the Department of Corrections School District into the new department. The new department is "budget-neutral," meaning its funding, approximately $125 million, will simply be transferred from the existing budget in the Department of Corrections.
Illinois joins 39 other states that currently separate their juvenile and adult corrections systems. Implementation of the new agency will begin on July 1, 2006.
[News release from the governor's office]