"We've worked very hard over the past three years to get these new programs implemented. It is very important to this administration that we take care of the brave men and women who fight for our freedoms. This is a small token of appreciation for what they have done and continue to do for all of us living in the United States of America," said Illinois Department of Veterans' Affairs Director Roy L. Dolgos.

Article from VFW Magazine, April 2006:

Illinois Serves as Beacon for State Benefits

Some states provide generous benefits for veterans and National Guard returnees, while others lack them and are attempting to emulate successful programs.

By Kara Petrovic

The future is always uncertain for GIs returning from the war zones in Afghanistan and Iraq, as well as those gearing up for deployment. That's why the Defense Department is working more closely with state governors and legislatures to ensure that veterans and Americans in uniform, along with their families, receive adequate benefits.

While federal VA benefits like the GI Bill and home loans are commonly used, most veterans forget or are unaware of the benefits available from states.

Many states offer support to National Guard families, but not all. Officials are now researching what neighboring states provide veterans and the National Guard, and trying to discover solutions.

"Giving families more opportunity to plan for the future is one of the most important things we can do," Indiana Gov. Joseph Kernan told Air Force Times.

California Effort Disappointing

States nationwide, like California, are not only looking at Illinois' veterans benefits, but also emulating its National Guard programs.

California duplicated Illinois' Family Relief Program, which was developed to help activated National Guard and reservist families suffering from financial hardships. In one year, however, the Golden State's fund paid out only $7,687 to three families from among 7,000 California GIs who have served in Afghanistan and Iraq, according to an article in the Los Angeles Times.

That is disappointing when compared to Illinois, which paid out more than $3.4 million to some 6,000 National Guard and Reserve families since the program's birth three years ago.

California has 113,000 citizen-soldiers versus Illinois' 27,000.

Currently, around 1,500 Illinois National Guard members and reservists are on active duty in Afghanistan or Iraq.

Illinois program director Eric Schuller said the program started when Gov. Rod Blagojevich asked the state's legislature for $5 million for general fund support.

Private contributions and close ties with veterans organizations, as well as fundraisers, primarily fund the Illinois program.

$20 Million in Death Benefits

In January 2005, Illinois Lt. Gov. Pat Quinn unveiled the Illinois Veterans Health Initiative for soldiers returning from Afghanistan and Iraq.

"Brave men and women have sacrificed everything for our safety," Quinn said. "Yet, they return from war only to face another battle at home -- the battle for basic health coverage."

Quinn said the program will help those suffering from physical or mental health problems or lacking adequate health care.

Illinois also provides $500 grants to citizen-soldiers regardless of need, as well as $3,000 grants to those injured in the line of duty, said the Los Angles Times piece.

Illinois has paid out $272,000 in line-of-duty death benefits to every soldier -- regular, Guard or Reserve -- KIA or killed while training for deployment so far, according to the Times.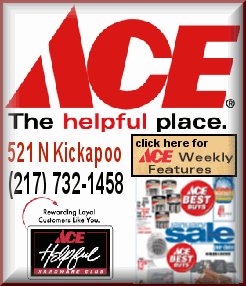 Lottery Supports Illinois VA
States also provide recently discharged veterans and their dependents with an array of benefits.
On Feb. 10, Illinois launched its newest program, Veterans Cash, a $2 lottery scratch-off game, which is the first instant ticket in Illinois lottery history where 100% of proceeds will go to support the Illinois Department of Veterans Affairs.
With a top prize of $20,000, Veterans Cash is expected to generate more than $3 million in net revenue each year.
"Our veterans risk their lives to defend our freedoms and liberties," said Blagojevich. "These brave men and women deserve our continued appreciation and respect even long after they've retired from service. The funds generated from Veterans Cash will help veterans get the services and benefits they have earned."
Net revenue from the ticket sales will be deposited into the Veterans Cash Fund, an interest-bearing account in the state treasury. The fund also will provide service or underwrite additional research relating to: PTSD, veterans homelessness, health insurance and disability benefits.
State education benefits vary. Illinois provides a four-year educational scholarship for discharged veterans -- comparable in some ways to the GI Bill -- that covers full payment of tuition and fees at seven state-supported institutions of higher learning. The scholarship amount is based on total number of credit-hours being taken.
A similar scholarship also is offered to dependents of POWs/MIAs and 100%-disabled veterans.
Massachusetts offers educational assistance to eligible veterans to attend colleges tuition-free or at discounted rates. The state also grants preference in filling civil service jobs.
Both states give cash bonuses, too. Massachusetts provides a bonus to veterans who were residing there immediately prior to entry into the armed forces. Illinois provides bonuses to vets of the 1991 Persian Gulf War, Vietnam, Korean War and WWII, plus to Vietnam POWs and survivors.
"The state's success comes from the top," said Director Roy Dolgos of the Illinois Department of VA. "The governor [Blagojevich] has a strong outreach to the vet community and lets them know about all the benefits we have. The governor said he'd do anything he can for veterans and that they deserve whatever we can give them."
Innovative programs also are on the rise. Wisconsin developed its I Owe You campaign in 2000. Before the program, Wisconsin vets were not applying for federal VA benefits at the same rate as veterans in other states. In fact, they ranked 42nd out of 50 states in terms of dollars received for VA benefits, according to the state's Web site.
The program has since increased awareness of services and allowances for qualified veterans.
Wisconsin sponsors Supermarket of Veterans Benefit/Veterans Benefits Information Fairs to increase awareness of VA benefits.
Wisconsin's Department of Veterans Affairs also backs the armed forces. Its Mission: Welcome Home ambassador program pairs past war veterans with recently returned vets and their families. Since August 2005, more than 25 Wisconsin VFW Posts have adopted military units to provide support and assistance as part of the program.
To determine what services are available from your state, see the list of state VA agencies published in the April 2005 issue of VFW and contact them.
[Illinois Department of Veterans' Affairs news release]