Short-term lending in Illinois is regulated by two separate laws, the Payday Loan Reform Act and the Consumer Installment Loan Act. The Payday Loan Reform Act, which took effect last December, provides important consumer protections for loans with terms of 120 days or less. Aggressive enforcement of this law has resulted in tens of thousands of dollars in fines during the first few months it has been in effect. However, lenders making short-term loans are still finding ways to circumvent the hard-won protections enacted last year and are offering almost identical loans under the Consumer Installment Loan Act, which currently offers few, if any, consumer protections.

Late Friday, the state filed a revocation order for the licenses of four locations of Payday Loan Store. The revocation order is based on a complaint filed with the Division of Financial Institutions and investigated by that division. The stores will be closed until they request a hearing date. Once a hearing is requested, the revocation order is generally stayed until the hearing process is completed. The Illinois Department of Financial and Professional Regulation is launching a detailed audit of all business practices of Payday Loan Store of Illinois Inc. to determine if other locations are violating state laws.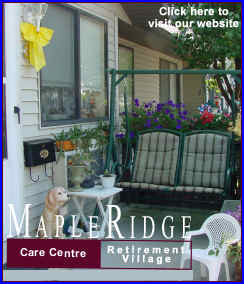 The order is based on a Consumer Installment Loan Act clause providing that, had the Division of Financial Institutions known at the time of application for a license the information it knows now, the application would have been denied. The order charges that:
A consumer used a Social Security number that belonged to a deceased person.

Stores were making loans to people with Social Security numbers reported to be invalid.

All four locations were engaged in falsifying signatures.

All four stores discarded the consumer disclosure statements that stores must give their customers under the Payday Loan Reform Act.
The governor's proposed rules ensure that families who need emergency cash loans will not be subject to unlawful and egregious collection practices, including garnishing the wages of members of the armed forces, threatening to use the criminal process to collect on a loan, charging interest on a consumer's wages or misleading consumers into waiving their rights. The rules would also prohibit companies from charging interest rates higher than 36 percent on loan products that accept wage assignments or access to funds in a borrower's bank account.
A recent analysis of consumer loans offered to Illinois borrowers after enactment of the Payday Loan Reform Act demonstrates that many companies, including Payday Loan Store, have begun to sell loans of 121-plus days almost exclusively. Of the recent loans examined at Payday Loan Store locations, 82 percent of their loans are now installment loans, or "Smart Loans." This type is a 140-day loan with fees that exceed the limits established by the Payday Loan Reform Act. Payday Loan Store, like most Consumer Installment Loan Act licensees, had rarely offered a loan longer than 120 days prior to the Payday Loan Reform Act taking effect last December. This troublesome trend allows companies to take a wage assignment and a postdated check (just like Payday Loan) but does not hold lenders to the interest and fee limits included in the Payday Loan Reform Act or protect borrowers from costly rollovers or court costs associated with lender collection activities.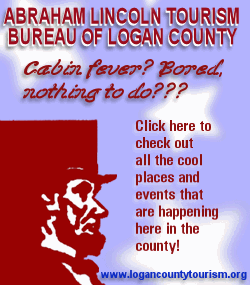 "We passed payday loan reforms last year to put an end to the exploitation of consumers," Blagojevich said. "But now, many of these same companies are using bait-and-switch tactics to get around the law and charge consumers unaffordable, astronomical fees. That's why we're cracking down on lenders who violate the law, and it's why we need new rules approved that would prevent these lenders from exploiting consumers in the first place."
"Because recent data indicates that most of the loans being offered to Illinoisans are not covered by the Payday Loan Reform Act, it is important that comparable protections be provided to customers of other short-term loans," said Dean Martinez, secretary of the Illinois Department of Financial and Professional Regulation. "Regulations to provide those protections have been proposed, and I urge the public to share their views on the rules by sending an e-mail to rulecomments@idfpr.com."
In addition to making sure consumers do not end up in an endless debt cycle, the information collected by the Payday Loan Reform Act database makes it easier for the Department of Financial and Professional Regulation to track the types of loans being offered and has made it easier to detect and prosecute fraudulent lending, like those outlined in the revocation order against Payday Loan Store of Illinois.
Currently, there are 1,301 payday or other short-term lenders in Illinois, a 21 percent increase over last year. According to industry figures, the average annual percentage rate for short-term loans is 595 percent, and the average amount of a short-term loan is $380. According to the Department of Financial and Professional Regulation, last year lenders made 1.4 million payday loans, which generated $1.3 billion in receivables.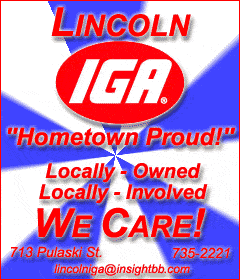 Once a rule has been filed with the secretary of state, there is a 45-day first-notice period, during which industry groups, advocates and other concerned members of the public may file comments or request a public hearing. During the second notice period, also 45 days long, the rule and any modifications or amendments will be reviewed by the Joint Committee on Administrative Rules. The committee can request additional clarification or information from the Department of Financial and Professional Regulation, and this input must be supplied during the review. At the end of that time, if the committee takes no action, the rule becomes permanent, and any further changes must be filed through a new rule-making process. In order to stop a rule from becoming permanent, three-fifths of the panel must vote to overturn the rule.
A copy of the governor's proposed rule is below:
[News release from the governor's office]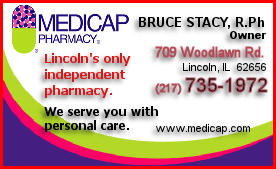 Section 110.275 Consumer Protection Provision
All loans made pursuant to the Act must provide the following consumer protections:
a) Practices concerning members of the military.
1) A licensee may not garnish the wages or salaries of a consumer who is a member of the military.
2) In addition to any rights and obligations provided under the federal Servicemembers Civil Relief Act, a licensee shall suspend and defer collection activity against a consumer who is a member of the military and who has been deployed to a combat or combat support posting for the duration of the deployment.
3) A licensee may not knowingly contact the military chain of command of a consumer who is a member of the military in an effort to collect on a loan.
b) Prohibited acts. A licensee may not commit, or have committed on behalf of the licensee, any of the following acts:
1) Threatening to use or using the criminal process in this or any other state to collect on a loan.
2) Threatening to take any action against a consumer that is prohibited by this Act or making any misleading or deceptive statements regarding the loan or any consequences thereof.
3) Including any of the following provisions in loan documents:
A) a confession of judgment clause;
B) a waiver of the right to a jury trial, if applicable, in any action brought by or against a consumer, unless the waiver is included in an arbitration clause allowed under subparagraph (3)(C) of this paragraph;
C) a mandatory arbitration clause that is oppressive, unfair, unconscionable, or substantially in derogation of the rights of consumers; or
D) a provision in which the consumer agrees not to assert any claim or defense arising out of the contract.
4) Collecting treble damages on an amount owing from a loan.
c) If the finance charge of the loan exceeds an annual percentage rate of 36%, the licensee shall not accept any of the following:
1) one or more checks dated on the date written with the agreement to hold them for a period of days before deposit or presentment, or one or more checks dated subsequent to the date written with an agreement to hold them for deposit; or
2) one or more authorizations to debit a consumer's bank account; or
3) an interest in a consumer's wages, including, but not limited to, a wage assignment.