Community Action cuts expenditures and revamps services to spare senior programs

Send a link to a friend
Land of Lincoln Work Force Investment Board appointees announced
[APRIL 3, 2006] State funding cuts have triggered a number of changes at Community Action. Committee chairman Paul Gleason said that there are a number of staff and procedure changes being made to protect the senior nutrition and transportation programs.
A review of the staff positions led to cuts and restructuring that will save $41,500 per year. He learned that if they do a direct deposit, it would save $4,000 a year. And a recent mail fundraiser netted $12,000 that will supplement shortfalls for some programs. It was also decided to try a bid system for the food supply in the kitchen.

The agency is condensing the food delivery service to senior clients, "The gas is just swallowing us," Gleason said. Tuesday meals will be delivered with Monday meals; Thursday meals will be delivered with the Wednesday meal; and a single meal will be delivered on Friday.

Land of Lincoln Work Force Investment Board

A cut is planned for the Land of Lincoln Work Force Investment Board also. It's been discussed to downsize the board and consider going to only quarterly meetings, Gleason said. He didn't think they should go to less than monthly meetings, since the board oversees a $5 million to $7 million annual budget.

The board oversees a five-county area.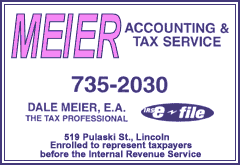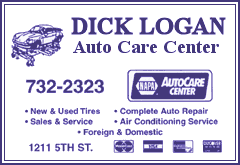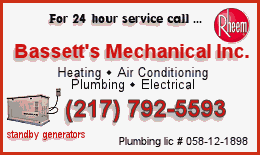 New Logan County appointments
Angela Stoltzenburg, CIEDC executive director, to serve March 1, 2006, through December 2007

Mathew "Matt" Grieme, Big R manager, to serve March 1, 2006, through December 2007

Frank Shepke, of St. Clara's, to serve March 1, 2006, through December 2007
The new appointees join seasoned Logan County representatives Wayne Conrady, owner of Big Oak Hunting Paradise, and Patti Becker, human resources director at Eaton Cutler-Hammer.
Stoltzenburg said that they had been to their first meeting and learned a lot.
To the amusement of everyone present, Jan Gleason from the Lincoln Illinois Employment and Training Center Office said: "We did have an orientation workshop for the new members. We inundated them with acronyms of government and bureaucracy. And then we quizzed them, and they all passed!"
Housing presentation
Board member Pat O'Neill said that at the January meeting of the Community Action board, a company presented a plan to build low-income family housing. The company is currently looking for a site to build 305 new apartments.