Planning commission
appointments beginning in April
Dean Sasse, Atlanta, three-year term

Jean Ann Hutchinson, Lincoln, three-year term

Judi Graff, Middletown, two-year term

Dave Evans, Atlanta, two-year term

Gerald Lolling, Hartsburg, one-year term

Carol Gustufson, Elkhart, one-year term

Jim Lindgren, Atlanta, one-year term
The mayors of Lincoln, Atlanta and Mount Pulaski and the county board chairman serve ex officio, along with one appointment from the Lincoln City Council and one from the Logan County Board. The county engineer is an ex officio nonvoting member
The newly written commission bylaws were approved by the Logan County Board. With those changes, the commission will add secretary and treasurer positions, and executive and finance committees will also be added to the commission. The finance committee will help look at where funds are coming from and where they can be raised to help increase the benefits to municipalities.
During the county's March executive and economic development committee meeting, county coordinator Dewey Colter commented that the new board structure will instill more community involvement and you will have more faith and confidence in that.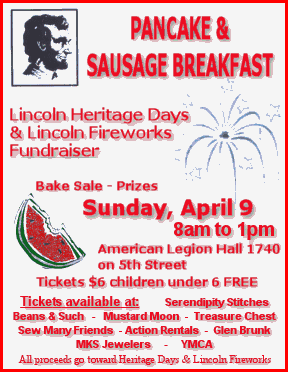 Planning and zoning chairman Dale Voyles said, "Along came Bill Glaze (commission chairman) at the right time and right place. He has been a breath of fresh air."
In addition, the commission plans to gradually take more of a role in supporting the development of a geographic information system. That work has been under development for over a year, and county engineer Bret Aukamp is supervising the current phase of parcel-mapping development.
The parcel mapping affords many overlay information opportunities. Flood plain information is one that will play a critical role in the Logan County GIS.
Flood plain, code enforcement
Flood plains are affecting a number of recent Logan County building permit requests and creating code enforcement issues, Colter said. He encourages municipalities to look at their current maps to see if they are matching with the corporate maps.
Colter said that Logan County is next on the National Digital Mapping Program for flood plains.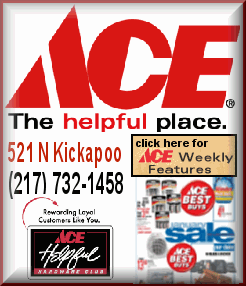 Commission chairman Bill Glaze and vice chairman Bill Martin spearheaded the monumental task of getting a new comprehensive plan in place for Logan County. The old 1978 plan had become obsolete. Updating it puts Logan County and its communities in the running to be competitive for economic development opportunities and improves the possibilities of gaining grant funds.
The goal of the comprehensive plan is to serve as the primary map that steers current and future decisions on issues that affect the quality of life most desired by the residents. The new Logan County plan has focused on land use and zoning. Housing and where seniors will look to live in the county are also being considered.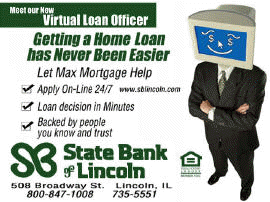 The federal government now uses those plans as the basis for decisions about whether to supply grant moneys when they are requested. Without a plan in place you cannot even apply for most grants now. When a request for funds is made, the project will be measured for compatibility with our plan and assessed for the economic value to the community and likely outcome of success in the future. The government wants to make sure that the money is going to bring a return to the community.
The plan is composed of many segments. There are numerous types of maps for land-use consideration, such as waterways, underground water sources, coal mines and soils. There are population statistics, including income and age brackets, types of households, numbers of homes rented or owned, and so on. The plan includes types of businesses, health services, schools, types of transportation available and other resource information. Individual community plans are also included.
One of the optional plans that will be added within the comprehensive plan is a greenways plan. Logan County was fortunate to receive an Illinois Department of Natural Resources grant to do this. Greenways are areas designated for recreation. They may include designated bicycle trails, parks, fishing areas and canoe trails. The Logan County plan will include some of these.
A preliminary draft of the comprehensive plan is anticipated this month. You can look for it to be posted in Lincoln Daily News for review.
Building request approved
A zoning variance of noncompliance use was granted for the rebuilding of the Chestnut Grain Elevator. At last month's planning commission meeting, grain elevator zoning was recognized as one of the many zoning issues that need to be addressed in the county. A number of grain elevators in the area have zoning that does not fit the present zoning and were built prior to current zoning regulations.