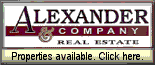 Church Directory
---
---

---
---
---
---
Contact us
---
LDN is best viewed with
IE 6 or Firefox 1.x.

---
LDN awards
Local:
Dec. 16, 2001
Local Emergency Planning Committee
Jan. 25, 2001
Logan County Healthy Communities Partnership
State:
Oct. 1, 2001
Illinois Public Health Association
posted daily OVER THE NOON HOUR (CDT)

NEW FEATURE: LDN DAILY SUDOKU. Click here!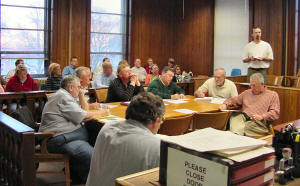 Local officials and citizens gathered for a presentation of the next phase of the Logan County Geographic Information System. Bret Aukamp introduced the company that will be doing parcel mapping and the Menard County supervisor of assessments, Jason LeMar. LeMar explained factors that may change the farmland property assessments in Logan and all Illinois counties.
[picture by Jan Youngquist] click on picture for larger image
Health & Fitness


Submit a classified ad online [Lowest cost for advertising in the county!]
\Community
The Sports Page


Elkhart mine fire prompts swift, multiagency response

Gov. Blagojevich welcomes the world to Chicago for the 'Olympics of Biotech'
The governor kicks off international convention that is expected to attract more than 20,000 people from all 50 states and 60 countries

Ex-prisoners of war and missing in action recognized

District 44 weekly update

Millipedes, lawn weeds and announcements
By John Fulton

Lincoln College 5K race date announced

Letter: Illini triumphs forecast great season

Lincoln College softball vs. ICC