Students submitting multimedia presentations were Ethan Wibben, Trevor Arrington, Bethany Last, Josh Jordan, Lorenda Kirby, Rachel McCormick and Emily Sheley. Scott Carnahan competed in the performance category.

Students entering exhibits were Morgan Conrady, Kayla Huskins, Zach Leonard, Matt Ross, Matthew Schierer, Lauren Stanfield, Erika White, Ross Arneaud, Lindsey Beccue, Emily Harms, Aaron Klemm, Leah Lockenour, Joseph Mangano, Brandon Miller, Josh Sager, Kristine Apel, Scott Carnahan, Bethany Dzekunskas, Kallie Hoinacki, Jon Mangano, Kathryn Opperman and Raeann Sheley.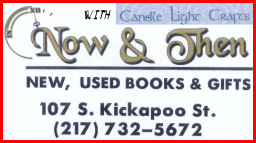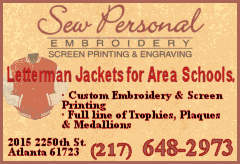 Zion received more top scores than any other school in the 28-county region. Twenty-two of the school's projects received a superior rating and will be entered in the Illinois History Expo, the state history fair, in Springfield on May 3. The history fairs are sponsored by the Illinois Historic Preservation Agency.
[Zion news release]