Final Four reflections
Even when the Men in Orange aren't in the Final Four, I still enjoy the festivities. As a child it was the one sporting event of all sporting events that I most wanted to attend. And now that I've gone to a few, I realize that I was right about it. No other sporting event that I've attended comes very close. An NFL title game was pretty good. NHL playoff hockey was nice. The Indy 500 time trials -- pretty cool. A Cardinal playoff win and a Cardinal World Series game victory were pretty close, but not quite like the euphoria of the Final Four experience.
I'm not sure what it is. It might be seeing the last four teams to survive making their way onto the court for the practice sessions in the Dome and seeing all their fans going nuts for them. It might be walking in the midst of a few hundred thousand college hoops fanatics up and down the streets or in Hoop City. It might even be milling with coaches on every conceivable competitive level and reminiscing that I was once a part of that lovable fraternity.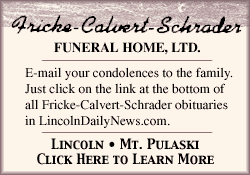 But I think what it is most of all is just hanging out with friends who are hoop maniacs and watching games, reliving the past seasons and just enjoying all the aspects that combine to make the college game the most outstanding spectacle in all of sports!
Brushes with greatness
If you've hung out with me at any event, you know that I am not a respecter of celebrity. I don't care how high up someone is on the food chain, if they're within my reach, I'm going to probably talk to them (my philosophy is, hey, they haven't met me either, and maybe this is a divine appointment). I figure that if they don't want to talk or at least smile, the least they can do is throw crumbs at us peasants. Heck, even Marie Antoinette did that, didn't she? And every once in a while you run into someone who at least feigns like they're glad to be recognized and throws you a bone or two, like:
1. I ran into former Illini assistant coach Billy Gillespie, now the head coach at
Texas A and M, and I remarked to him that we still really missed him in Champaign -- his recruiting prowess, among other strengths. He told me that he really missed Champaign too. He went on to say that, in his travels, Illinois was a tad unique. He said in all towns and in all programs, everyone talks about their sport or their team as being a family. But he said in Champaign, it's really true. The campus is involved, the community -- heck, the whole state. He said in Texas it's different. Football has that kind of allegiance, and it's a little harder building what the Illini have in other places. I thought it was a really neat way he put that.
2. I sat next to another former Illini assistant, Norm Roberts, now the head coach at St. John's University, and his wife at the Great Alaska Shootout banquet (thanks, Rusty Osborne, UAA head coach, for always giving Craig Zastrow, a former Lincoln resident, and me tickets to this sparkling annual affair). Coach Roberts told me and Jason Smith (another former Lincoln resident -- ever notice how I can't seem to cut ties with former Lincoln residents?) a lot of interesting tales about Illini basketball. We talked about Illini Nation's incredibly unrealistic expectations. He said not to get too bothered by that. He said that EVERY fan base's expectations are unrealistic!
He also told us about how former Illini head coach Bill Self planned to handle Lincoln's Brian Cook during his senior and final season at Illinois. Roberts said that Self decided not to let Cook's energy level EVER wane -- not just in games, but during practices, workouts, shoot-arounds, etc. Roberts added that if Self ever saw Cook relaxing, he would immediately get on him and demand more out of him. Now, I'm not very smart when it comes to basketball, but it seems like Self's plan worked pretty well. Cook went on to become the Big Ten's Player of the Year and then became a first-round NBA pick -- and just recently signed his second NBA contract. Judson, Kruger and maybe none more than Self made Cook a millionaire. I'll let those three around my boy any time they're available!!! Roberts said that people don't realize how hard Brian worked and that Cook deserved every good thing that has come his way.
Roberts and his wife were very gracious to us and remarked that they really felt embraced by the Illini fan base. You don't need me to tell you loyal readers this, but Roberts will do extremely well back home in New York! Look out for the Red Storm in the years ahead.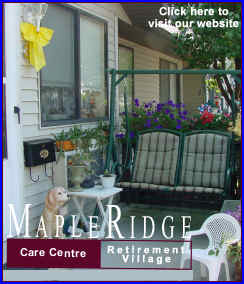 3. Zastrow and I also ran into local Central Illinois King Les. Jim Les, that is, the coach of the Bradley Braves, whose team broke brackets all over the country. Les was also very gracious with us, and we reminded him that we were fans of his when he played in Springfield for the Illinois Express in the World Basketball League. He laughed out loud when I reminded him of those days. He said that he had BIG Memories but remembered the very SMALL Paychecks! He truly was basking in the success of his squad in the Big Dance and the success of the MVC the whole season long. It was good to see that.
4. I ran into Matt Painter at the ATM machine, which is a pretty good trick since I don't use ATMs. He laughed when I told him that I covered the Illini, but was very moved by the compliments I gave him. Greg Taylor even thinks that Purdue could be a top four Big Ten team next season, and when I informed Painter that my TV partner had high hopes for his ballclub, he was lovin' it. He asked me to mail that in immediately.
5. J.J. Redick and Adam Morrison stayed on the floor below us, and of course several people were mistaking Craig and me for them.
Other Final Four reflections
The Friday practices were as dead as I have ever seen them. Part of that is when you have teams like George Mason and LSU who did not really expect to be there. You just have to cut their fans some slack; they really don't know how to act. It was still really cool seeing their die-hard fans all gussied up in their colors and cheering their conquering heroes. Like I said earlier, it's just one of the many things that make the atmosphere electric (apparently everywhere but at the practices).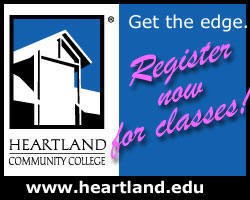 I spotted Iowa's center Greg Brunner many times on the streets of Indy, and he was just walking around taking in the entire scene.
Once I retired from coaching, I lost my ticket privileges. However, I have a friend in the business who has smiled on me the last two seasons and sold me his ticket. This year I sat next to a former D-III national champion coach (just three or four years removed), and how is he now rewarded? By being let go. Sometimes coaching can be a lonely profession.
Indianapolis is not our favorite Final Four city. Now you Hoosier people, don't send me nasty e-mails, hate mail, bad cards and karma, etc. I mean no personal disrespect. In fact, people who like all the hotels and restaurants close to the Dome and close to the action really love that aspect of Indy -- and it is truly convenient. (Thanks, J.D., for letting us stay. It was not nearly as tiring or inconvenient for us driving around since we got to hang out with you. Plus, you made us feel like real insiders. Thanks again.) However, we like a place that has more than just the basketball to offer. That's why we liked Seattle. There was Mount Rainier, the Pacific Ocean, awesome seafood, Pugent Sound, Pike Street Market, etc., etc. New York was a hoot -- the Statue of Liberty, the Downtown Athletic Club, the David Letterman Show, the ESPN Zone, etc. And of course San Antonio may be impossible to beat. What with the River Walk -- not just funky hotels, but totally awesome restaurants up and down the canal, golf and golf weather, and did I mention the food?! Next year: Atlanta. Our jury is still out on that location.
The downtown concert was really cool, only Craig may have gotten injured there. Carrie Underwood was especially exciting (and the following week, won her awards). We didn't stay for John Mellencamp, but I heard he was awesome... until the storms hit. Those of you in the family of faith will recognize the name Steven Curtis Chapman. He also did a concert in Indy over the weekend and we saw it from row two, center stage. I can't berate the NABC in this column, because they made that possible for us. He is always so good and inspiring, and it just makes the whole weekend seem right.
Hoop City
I don't always give Hoop City and the other FF peripherals many props, because I don't like the commercialization aspect. I'm not there to buy T-shirts and other gear (though I don't begrudge fans and tourists who love to do it). I'm there for just the fun... and for the FREE stuff. This year Hoop City featured FREE pizza, and I knocked out two meals there because of that. So, this year I give Hoop City five stars!
All in all, the weekend allowed me a chance to mourn the Illini's passing and allowed me to gracefully put away another season of college basketball. The bigger redeeming factor was that the Cardinals won their season opener, and hope springs eternal...