Ethanol and cattle feed: Ethanol byproduct research to bring balance to corn market

Send a link to a friend
[APRIL 21, 2006] URBANA -- With ethanol production expanding in the United States, it is estimated that as much as 30 percent of the corn crop will go for that use, taking a share of the market now earmarked for cattle feed. An ongoing University of Illinois research project, however, is finding ways to make that development a winner for farmers, ethanol producers and cattlemen.
"For every pound of alcohol produced out of a bushel of corn, a pound of distiller's grain is also produced," explained Larry Berger, a professor of nutrition in the U of I Department of Animal Sciences who has been working on the problem for three years.

"We are trying to find ways to optimize the use of distiller's grains for growing and finishing cattle."

Today, about 25 percent of the U.S. corn crop goes into rations for growing and finishing cattle. Forty percent to 80 percent of the diet of those animals is corn-based.

"If ethanol production eventually takes 30 percent of the U.S. crop, as now predicted, much of that increase will come at the expense of the 25 percent now going to cattle feed," said Berger. "That means producers might face higher costs."

But the solution may lie within the problem itself.

Distiller's grains, the byproducts of ethanol production, are a good source of feed for cattle. But can it be fed in great enough amounts to replace much of the corn now used?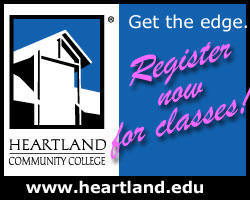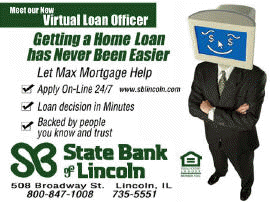 "Our research has shown that distiller's grains can be used for as much as 60 percent of the diet in beef cattle," said Berger. "We've achieved smaller levels with dairy cattle. It is clear, however, that we can greatly expand the use of distiller's grains in growing and finishing rations for beef cattle."
Two other consumers of corn -- swine and poultry -- are not as promising for distiller's grain expansion, he noted.
"There are problems involving amino acids and fiber that limit the use of distiller's grains with pigs and poultry to 10-15 percent of the diet," he said.
Berger's research is funded by ADM, a major producer of ethanol.
"We're very pleased with the results of the research so far," he explained. "It's exciting. We're ahead of the curve. If the ethanol industry reaches the level predicted, we'll have the technology and know-how in place and available to beef producers to take advantage of distiller's grains."
[University of Illinois College of Agricultural, Consumer and Environmental Sciences news release]