Main Street: Lincoln's 'mall manager'
By Wendy Bell

Send a link to a friend
[APRIL 22, 2006] When our family moved to Lincoln almost nine years ago, we chose the community for lots of reasons: good schools, a variety of events and organizations to participate in, and a downtown that wasn't dead. At the time, I didn't know there was an underlying reason for the downtown's distinctive personality. It was two years later, when I was hired as Main Street Lincoln's executive director, that I learned about the comprehensive downtown revitalization strategy known as the Main Street Four-Point Approach.
The approach is much like the tactics taken by a shopping mall manager.

White Oaks in Springfield, Hickory Point in Decatur and malls across the country all have a manager and staff that look out for the best interests of the businesses enclosed in the building. The manager makes sure the parking lot is well-lit, the area feels safe, the building is attractive and maintained, there is an area to walk, places to rest, sufficient trash cans, and green space. This is the same focus for Main Street's design committee.

Mall staff also plan special events around the holidays, bring in a craft show to attract additional shoppers to the mall, work with business owners to coordinate mallwide sales and create advertising to promote an image of the mall as a great place to visit. Main Street's promotion committee is charged with the same responsibility.

Mall owners are concerned about the business mix, filling the stores when they are empty, helping to strengthen and stabilize existing businesses, learning who their competition is and where their shoppers come from. The economic restructuring committee works on similar challenges.

The mall is privately owned and collects rent from all of its tenants to support the aforementioned efforts. However, buildings in downtown are owned individually, and Main Street cannot collect rent. So the organization committee works on fundraisers; asks businesses, property owners and residents to join the partnership campaign; and recruits volunteers to help with the projects.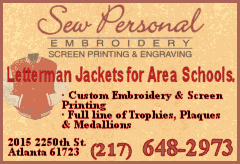 Main Street focuses on a specific area, just like the mall managers do. No one would ever question the need for a mall manager. Does Lincoln's downtown deserve any less?
Main Street is the downtown "mall" manager. And because of Main Street Lincoln's efforts over the last dozen years, the city of Lincoln has enjoyed a stronger property tax base and increased sales tax collection in the downtown. The money from those taxes goes to pay for police and fire protection for the whole city, street improvements for all of Lincoln, city staff salaries and many other items in the city of Lincoln's budget. In addition, a managed downtown means protection and enhancement of the area's unique assets, protection of municipal property investment and a better community image.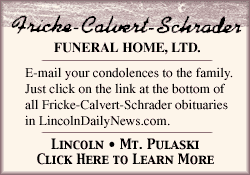 Consequently, Illinois Main Street requires that the municipality make a financial contribution to the local Main Street program. Cities with a population of 10,000 to 20,000 currently allocate an average of $25,783.
I don't remember downtown Lincoln before many downtown buildings had facade renovations and the historic streetlights were installed, but many of you reading this probably do. I do remember decorating those streetlights for Christmas along with the National Honor Society and city street department, digging the dirt out of the Scully Park fountain with my family and many Main Street volunteers, and scores of other Main Street Lincoln projects.
And I do know that since 1994, the downtown building vacancy rate has dropped from 12 percent to 5. I do know that more than $3 million has been reinvested by private property owners in downtown, and more than 11,360 hours have been logged by volunteers for Main Street Lincoln. I know that Lincoln is one of 62 selected Main Street communities in Illinois, and I know the Main Street program is working successfully in more than 40 states nationwide. Finally, I know that downtown Lincoln is one of 20 courthouse square historic districts on the National Register and that it's worth your support and the city's support.
I left Main Street Lincoln for a state staff position with Illinois Main Street in 2002. Now, as the state program coordinator, I've traveled many highways and byways in Illinois and visited towns that are and are not part of the Main Street program. I can tell you it's not "easy street" anywhere, but where there is a Main Street program the downtown is viable and has vibrant elements, attracts residents and tourists, and still serves as the heart of the community. And that's the reason "why the city is funding Main Street."
[Wendy Bell]
Click here to respond to the editor about this article.