Gov. Blagojevich's school district reorganization bill wins approval in the House and goes back to the Senate for final approval

Send a link to a friend
[APRIL 27, 2006] SPRINGFIELD -- Gov. Rod R. Blagojevich's proposal to make it easier for school districts to merge with each other to improve operations passed unanimously Wednesday in the House of Representatives and will go back to the Senate for final approval. Senate Bill 2795, sponsored by state Senator George P. Shadid, D-Peoria, and state Rep. Michael K. Smith, D-Canton, returns to the Illinois Senate for final consideration.
"Today we are one step closer to passing the most significant and substantive school consolidation reform in more than 20 years," Blagojevich said. "This bill will give local school districts much greater flexibility to consolidate, and voters, who know their schools best, will have much greater control over how their school districts are run. I want to thank Senator Shadid and Representative Smith for all their hard work."

"This bill will help move school consolidation along without the roadblocks of the Ďall or nothing' approach," Shadid said. "There is additional language that will protect school districts who don't want to consolidate, while allowing those districts that do want to consolidate the go-ahead to do so. This is not written to force school districts to consolidate. This is permissive legislation that allows school districts to do so or not do so if they wish, without reprisal. This is a true example of local control."

"I am very pleased, with this legislation, that we will be able to address some of the issues that have made consolidation difficult, if not impossible, in the past," Smith said. "This is a win-win for our schools and the children they educate."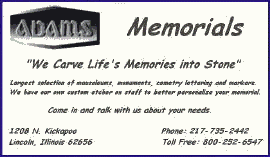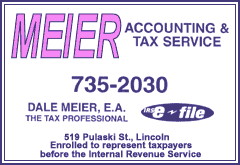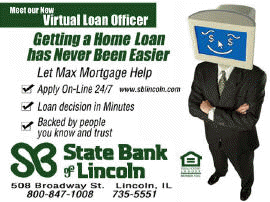 Senate Bill 2795 streamlines the reorganization process and could help districts save administrative costs, provide increased educational opportunities and create a more unified curriculum between middle and high schools. The legislation requires that any reorganization be approved by voters in each affected district. The bill standardizes the multiple different reorganization processes and makes them more efficient.
Most dramatically, the legislation creates entirely new types of school district reorganizations, to give greater local control. Under current law, sometimes one school district can block a merger that would affect multiple districts; this bill makes it possible for those districts that want to merge to do so, while allowing districts that want to remain independent to stay independent. The current code also prohibits some types of school districts from merging with each other, and Senate Bill 2795 removes many of those restrictions, to provide for even greater local choice.
School district reorganization, which is strictly a matter of local choice, can be used by local voters to improve the ability of school districts to develop and implement quality programs for students, offset student enrollment declines, and provide a more cost-efficient and stable school district.
[News release from governor's office]