Informational forums on military academies scheduled in Peoria and Springfield

Send a link to a friend
[APRIL 28, 2006] PEORIA -- Students who are considering attending a United States military academy are encouraged to attend one of two All Academy Nights hosted by the office of U.S. Rep. Ray LaHood, R-Peoria. Representatives from each of the five academies will be in attendance to answer questions about their respective academy and to explain the application process and admission requirements.
On May 15 the Peoria All Academy forum will begin at 7 p.m. at the Peoria Air National Guard Base, 182nd Airlift Wing dining facility, Building 628, located at 2416 S. Falcon Boulevard in Bartonville. On May 16, the Springfield All Academy forum will begin at 7 p.m. at the 183rd Fighter Wing dining hall, Building P-48, Abraham Lincoln Capital Airport, 3101 J. David Jones Parkway in Springfield.

LaHood annually makes nominations to the service academies, following an extensive interview process. Students submit their applications in the fall of each year, with the nominations taking place in midwinter. Once nominated by the congressman, a student's final acceptance is up to each academy to determine.

Students, parents and school representatives are encouraged to attend the forums. Refreshments will be served.

As these forums are on military bases, all attendees must RSVP before the event.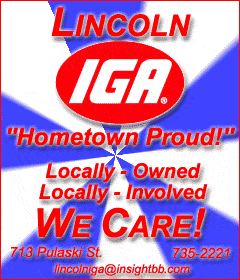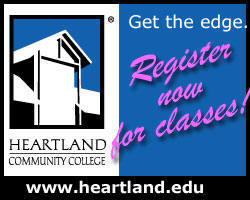 For the Peoria event, RSVPs should be no later than noon on May 14 to Maj. Christopher Korger at christopher.korger@ilpeor.ang.af.mil.
For the Springfield event, RSVPs should be no later than noon on May 15 to Lt. Col. Rich Neely at Richard.Neely@ilspri.ang.af.mil.
For more information on the forums, contact Carol Merna or Nate Hurn in the congressman's Peoria office by calling (309) 671-7027 or via e-mail to carol.merna@mail.house.gov or nate.hurn@mail.house.gov.
The five U.S. military academies are the U.S. Air Force Academy in Colorado Springs, Colo.; U.S. Coast Guard Academy in New London, Conn.; U.S. Merchant Marine Academy in Kings Point, N.Y.; U.S. Military Academy at West Point, N.Y.; and the U.S. Naval Academy in Annapolis, Md.
[News release from Rep. Ray LaHood,
18th Congressional District]