The Incarcerated Veterans Transition Program gives former soldiers, before being released from prison, an opportunity to participate in a special program designed to ease the transition back into their communities and the work force. The program, a multiagency initiative operated by the Illinois departments of Corrections, Veterans' Affairs and Employment Security, is another effort to fulfill Gov. Blagojevich's commitment to enhance the successful re-entry of inmates into society through essential programs and services.

To date, approximately 450 veterans have participated in the program, which was launched at the correctional centers in Taylorville and Dixon in February 2004. Since then, the program has expanded to six other correctional facilities across the state: Sheridan, Vienna, Shawnee, Southwestern, East Moline and Danville. In fiscal 2002, the recidivism rate in Illinois among veterans was slightly lower than that of the regular population, at 46.9 percent and 51.8 percent respectively.

"Once they have served their debt to society, we must help our former soldiers get back on their feet," Dolgos said. "That's why we go in and sit down with these individuals to tell them about all of the benefits that they will be eligible for when they're released."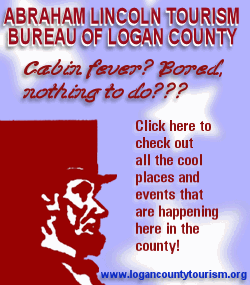 About 18 months prior to release, eligible inmates are transferred to one of the participating prisons to take part in the Incarcerated Veterans Transition Program, which includes employment counseling, assistance with short-term housing arrangements and help with obtaining ID cards.
"The Illinois Department of Employment Security has a three-member IVTP team that has worked with over 400 veterans in the past year in Taylorville," said Russell, the department director. "Our most valuable contribution to this coordinated state effort is the individual counseling and confidence-building that IDES provides to our veteran clients, enabling them to remove barriers to employment they previously faced."
"Re-entry management is a major goal of Governor Rod R. Blagojevich and the Illinois Department of Corrections," said Corrections Director Roger E. Walker Jr. "The Incarcerated Veterans Transition Program continues to be a successful cooperative effort that aims to support the re-entry of incarcerated veterans into the community by identifying programs and services that will strengthen their transition. Such programs not only benefit our communities and help inmates return to society, but also serve as a valuable asset to the taxpayer."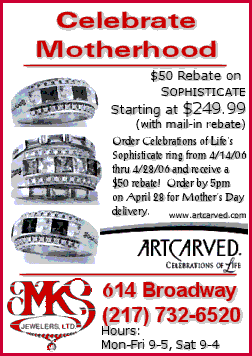 Graduates of the program were also given information about the governor's proposal to provide uninsured, low-income Illinois veterans with access to affordable, comprehensive health care. Under the first phase of Veterans Care, a program jointly designed by the governor and Lt. Gov. Pat Quinn, veterans who don't have health insurance and don't live within 50 miles of a federal VA clinic would be covered. Participants who take part in the pilot program would not be charged a monthly premium. Prescription drugs and doctor's office visits would require a very minimal co-payment, ranging from $2 to $5.
To be eligible for Veterans Care a veteran must:
Be between the ages of 19 and 64.

Have been uninsured for the past six months.

Live at least 50 miles from the nearest VA medical center.

Have a household income below 100 percent of the federal poverty level.

Not have been dishonorably discharged from service.
Blagojevich's other major re-entry initiatives include the program at Sheridan, which is designed to be the largest fully dedicated state drug prison in the nation. In recognizing that drugs are a leading cause of recidivism, the governor opened the Sheridan National Drug Prison and Reentry Program in January 2004. Today, Sheridan is moving drug-involved offenders through an intensive drug treatment, cognitive skills development, vocational and job preparation program. The program begins in the prison setting and follows them through their re-entry and back into their communities under an extensive case management program with heightened parole supervision.
[News release from the Illinois Department of Veterans' Affairs and the Illinois Department of Corrections]